The brand has added natural stone treasures apart from traditional gold jewels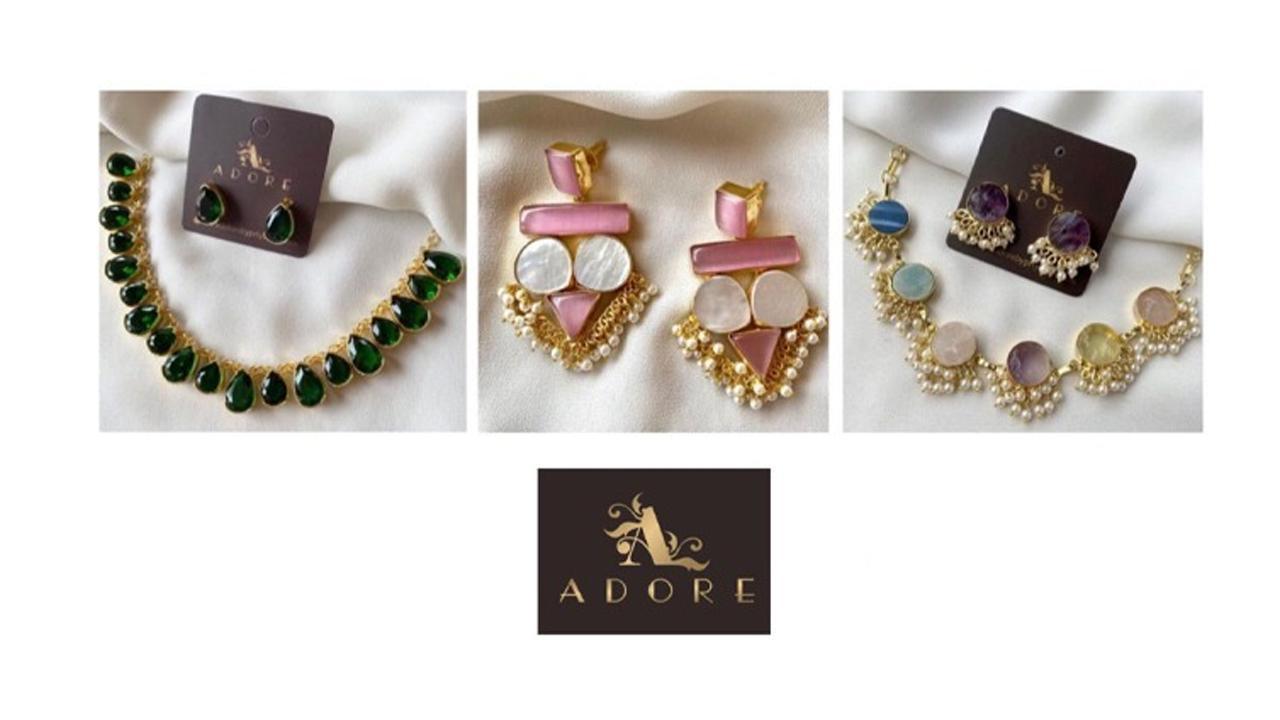 Adore By Priyanka
The frontrunner jewelry firm "Adore By Priyanka" is adding elegance to people's fashion with its effortless designs & remarkable styles. Known for its authentic look and personal touch, "Adore By Priyanka" is creating a fashionable impact in people's lives. Jewelry is women's true companion thus, keeping this in mind the brand "Adore By Priyanka" crafts ensemble jewelry styles that always shine on with timeless brilliance, no matter how many times you wear them. The brand has added natural stone treasures apart from traditional gold jewels.  They are currently centralizing on giving recognition to natural stone gems globally. With the unique approach and exceptional outlook, the brand will soon reach overseas via both physical and digital stores.
ADVERTISEMENT
Sudhir Kumar & Priyanka Krishnan are the brains behind the successful establishment of the company "Adore By Priyanka". With their artistic mind, they managed to bring something extraordinary to the fascinating world. The eloquent owners put their best fashion foot forward to create magic in the fashion realm. Creating unique pieces of jewelry at a world-class quality with an affordable price range is the eccentric motto of the revolutionary brand. Attractive jewelry with less price & discounts boosts the buying decisions of women offering them alternative options and budget-friendly ornaments.
The first thing that garners people's attention is your luxurious jewelry. Jewelry has the ability to add beauty and grace to you and whatever ensemble you are wearing. Hence, it becomes extremely essential to guide your look according to the refurbishing marketing trends. "Adore By Priyanka" promises to bring something unique to customers' lives with their ideal & quintessential choices. Jewelry is much more about developing a fashion statement and therefore the brand is carving classic, original and pure designs, reviving the forgotten charisma & cherishing the glamorous charm.
"India's beauty lies in its diversity and the company's biggest strength is in this goldsmith who shapes the jewelry according to women's charm & persona from every nook and corner of India. Our brand fills the gap of limited choices and common designs. With the wide subtle collection and perfect finishes we pledge to create unimaginable differences in the fashion industry" says Priyanka Krishnan. Further, Sudhir added, "We are working closely with the Indian market and soon going to launch our physical store based out of Kerala. Meticulously working towards carving out of the ordinary styles, we are confident that by 2025 we will generate turnovers >30 crores, escalating our reach worldwide".
There is a colossal amount of charisma you can experience in wearing fine jewelry. "Adore By Priyanka" values your choices and your personality. Thus, they manufacture each and every piece with ultimate love and sheer purity. Every jewelry has a story to tell and every person has a story to feel. Hence, appreciating the uniqueness "Adore By Priyanka" embellishes you with outstanding style & significant fashion.
"Exciting news! Mid-day is now on WhatsApp Channels
Subscribe today by clicking the link and stay updated with the latest news!"
Click here!