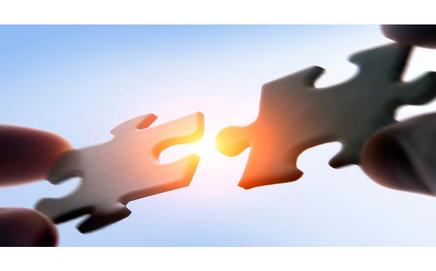 When former banker Nishant Shah moved on from his lucrative career as Head of Operating Risk in JPMorgan India, to start his own firm, he was faced with what is often known as the 'consulting conundrum.' The conundrum is that while risk management and consulting expertise solves problems and creates gain for clients in the shorter term, it needs to be supported by well-designed technology to sustain those benefits over the long-term. At the same time, stand-alone technological solutions are inadequate. This is because, to be able to deploy the underlying technology meaningfully, subject matter expertise is critical. Imagine engineers trying to create hearing aids without the expertise of an audiologist or, say, developers attempting to program contract management software without a lawyer. A meaningful marriage of consulting and technology is difficult but essential. However, it remains rare, maybe because it is so difficult. Nishant Shah founded Jackstien Practices, a risk and transition management firm with a stated mission of, amongst others, helping organisations and businesses design and adapt to the new world of remote and hybrid work. In discussion with Nishant, we realised that remote and hybrid work was a field of study that affected every aspect of work as we know it today, much like law, finance, or psychology. There was, however, precious little by way of expertise in this domain. Ideally placed to fill this gap as an industry and operating risk expert and consummate futurist, Nishant had recognised the advent of remote and hybrid work future years ago and founded Jackstien Practices as the marriage of his passions. "Four hours on the road everyday gave me enough time to think it through" he jokes. However, the consulting conundrum remained. The immediate next step for Shah was to find the right technology partners to design high quality software solutions for his domain in Banking, Financial Service, and Insurance. The BFSI sector expends upwards of Rs 750,000 million annually, a figure that will likely increase to combat the threat of the FinTech sector. To rise to the challenge of servicing this industry, Jackstien Practices and Acies Consulting joined forces to create a new entity. Acies Consulting, a relatively young company are already leaders in their own right. Acies is an award-winning company led by industry stalwarts with more than a century of combined expertise in finance and technology. The new entity, christened Jonosfero International LLP was founded this year, a product of domain expertise and technology as the answer to the consulting conundrum. Jonosfero International is already far along the path towards releasing its top tier solutions, with plans to grow to a $350 million entity in under five years, surpassing international best practices in intelligent design. "For technology solutions, basic design briefs are the easy part if you want to create systems that are just one thing to one person" says Nishant Shah who is the CEO of Jonosfero International "For truly usable multi-faceted systems, it takes expertise to combine enterprise controls with intuitive systems that work for everyone, from sales personnel to compliance departments to HR departments to finance departments" Hybrid work is one of the most complex challenges organizations face. At the same time, it is one of the most rewarding opportunities as well. "We put a lot of thought into designing a multi-faceted Hybrid work system for our clients, with every function assessed separately against its own unique parameters to design the perfect hybrid work architecture that works for organizations, functions, and individuals. Crucially, there is a need for sustainable technology that helps maintain and build on our design architecture. For example, many applications today claim to help manage hybrid work but are limited to helping reserve 'hot-desks.' In that sense, they are simply versions of applications used to book seats in a theatre. These basic systems feel inadequate because they don't help to design, manage, or set the parameters based on which the organization can protect its financial, operational, people, stakeholder, and regulatory interests on a day-to-day basis. Building such a system has proven a challenge worldwide and at Jonosfero International, we aim to be the first to do it" says Nishant Shah.
19 April,2022 03:44 PM IST

| Mumbai

| BrandMedia
With a dream to give a life of purpose, dignity and joy to any Indian desirous of studying, working or settling abroad, Swaran Singh Sandhu left his successful business in Canada 14 years ago, and established Raffles Educity in his motherland, India. Raffles Educity is today regarded as one of the most authentic and reputed immigration consultancy firms in North India, and is undoubtedly, the numero uno choice for students, especially from Punjab, who aspire to go abroad. Recognizing Electronic and Social Media as powerful tools for influencing the youth, Sandhu reached a wide audience and didn't hesitate from exposing the deceitful practices undertaken by many immigration agents prevalent in the State. "Initially we had to make a lot of efforts to make people understand the value of proper guidance and awareness before reaching their dream destination abroad, but today I feel really contented to see the fruits of the strenuous efforts we took 14 years back," recollects Sandhu with a glimmer of satisfaction in his eyes. "Another challenge that we had to face during the initial years was in distinguishing ourselves from the breed of fraudulent agents. To overcome that, I decided to go online and raised my voice openly about the kind of tricks and deceit that these agents use to dupe the uninformed youth and their families. I feel extremely thankful to the Almighty for giving me tremendous success in this initiative," says Sandhu who despite risking enmity from his own industry people stood firm on his decision to follow the voice of his conscience and ethical business practices. When asked how it would've benefited him as a businessman, he quips, "I believe in ethical business practices and quality services. To me a student of 18 or 19 years of age is a fresh budding flower that needs proper guidance to blossom. I cannot let anyone spoil a kid's whole career and life in lieu of easy money." With their primary forte being providing tailor-made solutions to immigration aspirants across the globe and being in their service, from the time they visit Raffles Educity till they properly settle down at their desired destinations, Sandhu takes pride in the kind of relationship that his company shares with its clients. "We treat our clients as our own family members. Our emphasis is not just on handing them a 'visa'; we make sure, that they stay there safe, and are economically sound as well." This relationship is indeed reflected in the kind of services they provide after the client has received his or her visa. Not only an orientation seminar is conducted wherein the students get a chance to interact with the delegates of the foreign university they have applied for, they also receive complete guidance for their comfortable stay there. "We also make the arrangements for pick up from the airport and provide accommodation to them for initial few days in a home like environment," says Sandhu. Fod of swimming and horse riding, Sandhu's life is governed by the strong values and ethics that he has acquired from his father Sh. Gurcharan Singh Sandhu. Married to Harjot Kaur, who manages the backend operations of the company, he is blessed with two bright kids – Harsukhraj and Chiranjeev. His advice to the youth: "There's no short cut to success. Leave the 'herd mentality'; be prepared to study well if you're going abroad for studies. Eventually, it's your grades at the end of the course that will give you a respectable job in your field in a foreign country." SERVICES AT A GLANCE Raffles Educity today stands as the world class International Student Advice Center with its Headquarters at Edmonton Alberta (Canada) and corporate office in Chandigarh India; branch offices in Amritsar and Ludhiana and extensive association with more than 1000 schools, colleges and universities throughout India. The company facilitates international education to the student community for all Undergraduate, Graduate & Postgraduate programs. The core services include complete guidance for studying abroad, visa filing, pre-departure and post-departure services, and Career Development Programs such as IELTS, Personality Development, Makeovers Courses, Embassy Interview training and many more. With four counseling offices in Punjab itself, the institutes of Raffles Educity are equipped with the most modern facilities, having an experienced & dedicated team of educational professionals. Focusing strongly on individual requirements, Raffles Educity is known to providing practical advice to its customers based on applicable rules and regulations. Students are guided step by step about visa filing and assistance, choosing a college, admission procedure, selection of courses, financial estimate, job prospects, and travel guidance with pre and post departure support, accommodation and safety rules.
04 January,2022 06:18 PM IST

| Mumbai

| BrandMedia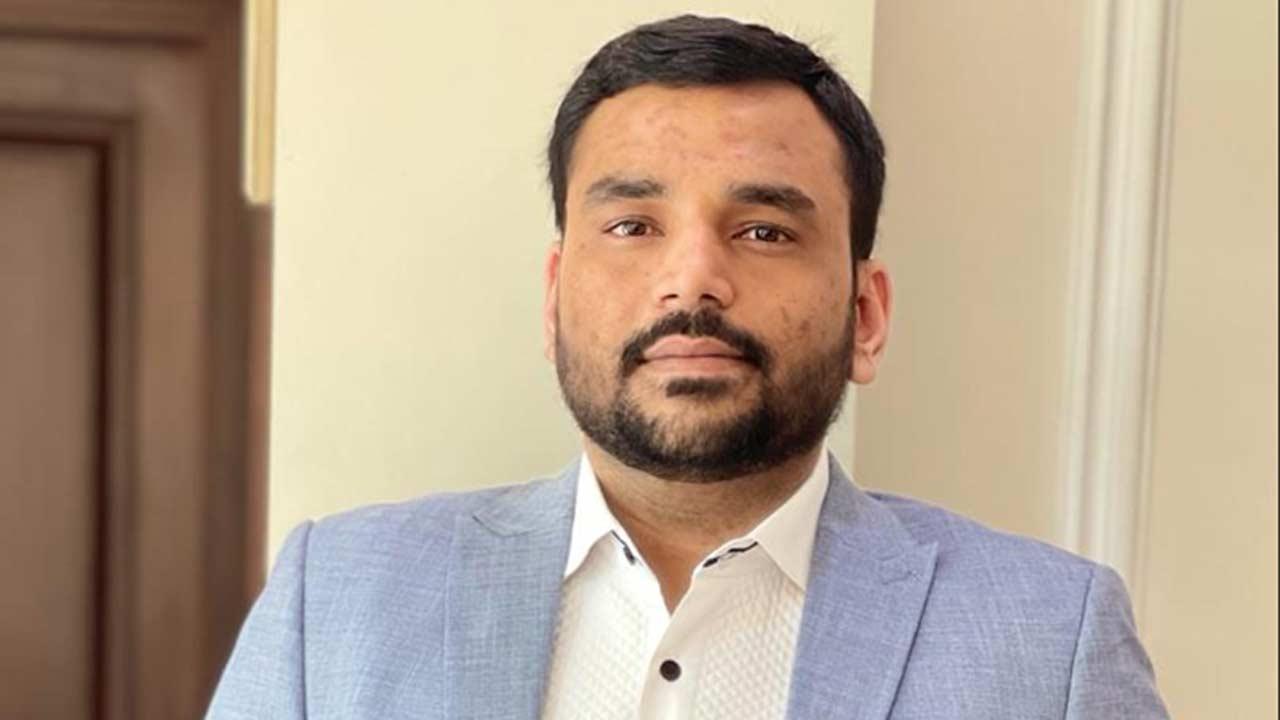 In recent years, the shipping industry has seen immense growth. It has contributed to the success and profitability of international trade relations. India has a strategic location in the world's shipping route. Seventy per cent of the trading values are handled by the Maritime transport. So, it is clear that the shipping industry plays a major role in our country's growth and economy. Ankit Sharma is one of the most talented and well-known shipping executives, with a wealth of knowledge gathered over many years in the industry. He is the CEO and managing director of KCS Groups. He received his B.Sc. in Nautical Science from Glasgow College of Nautical Sciences in England, UK, and his B.E. in Electrical Engineering from Manav Rachna University. He also holds an MCA U.K.-issued 2nd mate-FG/OOW licence. Ankit's management and leadership talents with strong company operations and strategy skills distinguish him as a complete professional in the area. He takes very calculated risks, and this skill sets him apart from other leaders in the business. His experience in shipping, cargo inspection, and testing has only been increasing. His management skills are also on point. He leads a team of more than 3000+ employees in twelve locations in three different nations. Ankit has years of experience in this field. He has helped both small and medium-scale businesses to level up. He has great leadership qualities and is a goal-oriented boss. Being a leader, he has left no stone unturned. He is responsible for changing the fate of many underperforming departments. Ankit has built excellent business strategies and created company objectives for both short and long–term targets easily attainable for the employees to keep them motivated. He knows only happy employees can keep the customers happy and satisfied. Also, Customer satisfaction is the primary aim of the company. Although the company headquarter is in New Delhi, it operates in more than eight countries. India, China, Russia, Singapore, Japan, South Africa, Indonesia are some of the countries where they function. The company has more than forty offices and connected laboratories. The company goes the extra mile to provide satisfactory results for its customers. Under Ankit's guidance, the company has invested in upgrading its geographical network and enhancing its technical skills. Ankit has helped the company to increase its revenues to over 250% in just three years. Ankit's perfection and leadership qualities speak for his works.
20 December,2021 05:33 PM IST

| Mumbai

| BrandMedia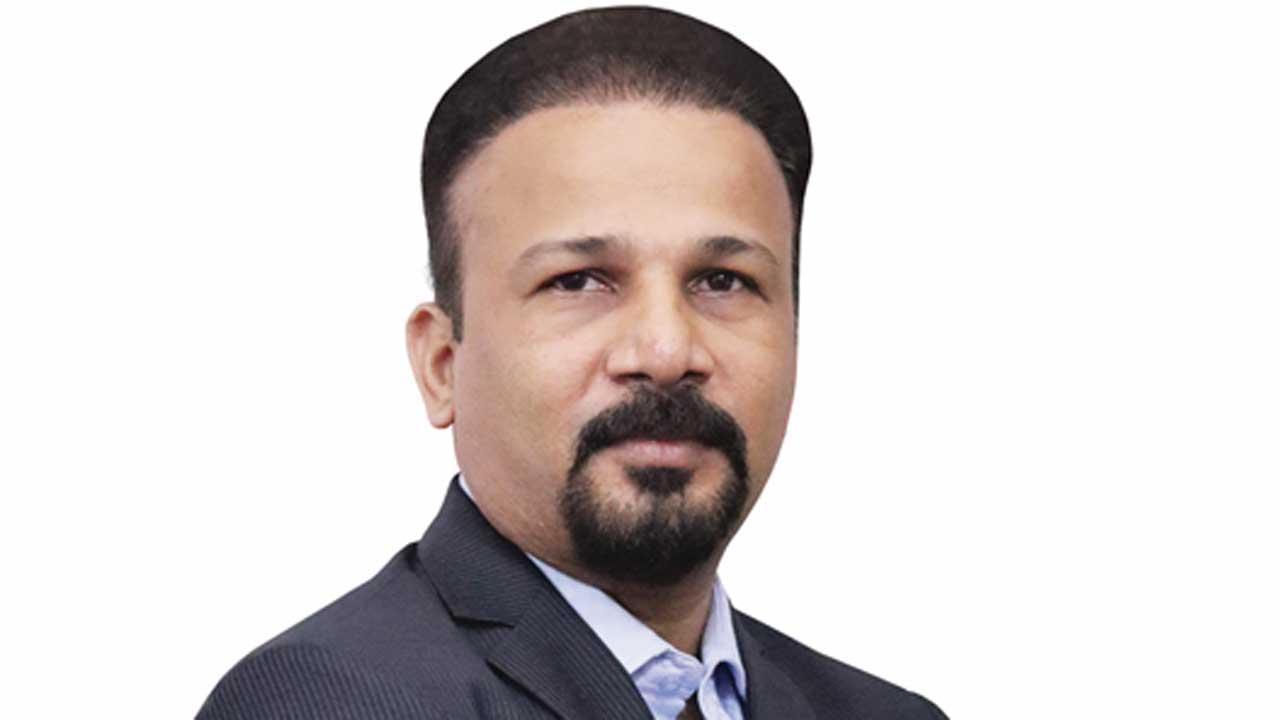 Knee replacement surgery has become common among people above 50-60 years having arthritic knee patients in Mumbai and India. However, little do people know that even under the best joint replacement surgeons hand, 10-20 % patients still don't get the desired relief post knee replacement surgery. Given how advanced the implants have become, most of the times it is the error in judgement to align the implant. Which is considered to be the primary reason for patients not getting the natural feel post TKR. Recent studies have shown that use of ROBOTIC's in joint replacement surgery is eliminating these errors in judgement and given excellent end results. Most people who have undergone knee replacement surgery or are planning for one, are often, concerned with the longevity of surgery and implants used,, with the assumption that a good knee implant will give better comfort and last longer. However, opting for a good knee implant is only half the story, the precision with which the knee implant is aligned is key to longer durability and comfort. Advanced joint Robot systems are known to provide this level of precision. Aditi Hospital under the leadership of Dr. Shailendra Patil have introduced for the first time in Mumbai most advanced automated Robotic arm joint replacement surgery Systems. also referred to as the "True automated Orthopedic Robotic Arm" as it gives pre-operative precise planning & also works to submillimeter precision in the Operation Theatre under the orthopedics expert Hands. Dr. Shailendra Patil, a leading orthopedic surgeon who has been practicing in Mumbai for the past 12 years, tell us that by introducing this cuvis robot system he is able to provide precision to the level of sub-millimeter when installing the knee implant and correcting leg deformities, This results in much more natural feeling to the patient after surgery, reduces degradation of knee implant, which in turn increases the life of the implant while giving the patient a more comfortable and natural knee feeling and happy life. It also reduces blood loss and the recovery time post-surgery requiring less physiotherapy in most patients. So people who have been recommended Knee replacement surgery should consider Cuvis automated Robotic arm Joint Replacement Surgery as the cost of surgery is not that expensive but the surgical outcome and the quality of life it provides far outweighs the cost difference. CUVIS Robotic System Dr. Shailendra Patil at Aditi Hospital, Mulund is the only doctor who uses the CUVIS robotic system which is the most advanced roboticjoint replacement system in Mumbai as on today. For More Details Kindly Contact Website: www.boneandjointcare.co.in Email: boneandjointcare78@gmail.com Phone: 836 902 6337 / 9820856789Addreess: Bone and joint care center @ Aditi Hospital Mulund West, Mumbai
01 December,2021 03:02 PM IST

| Mumbai

| BrandMedia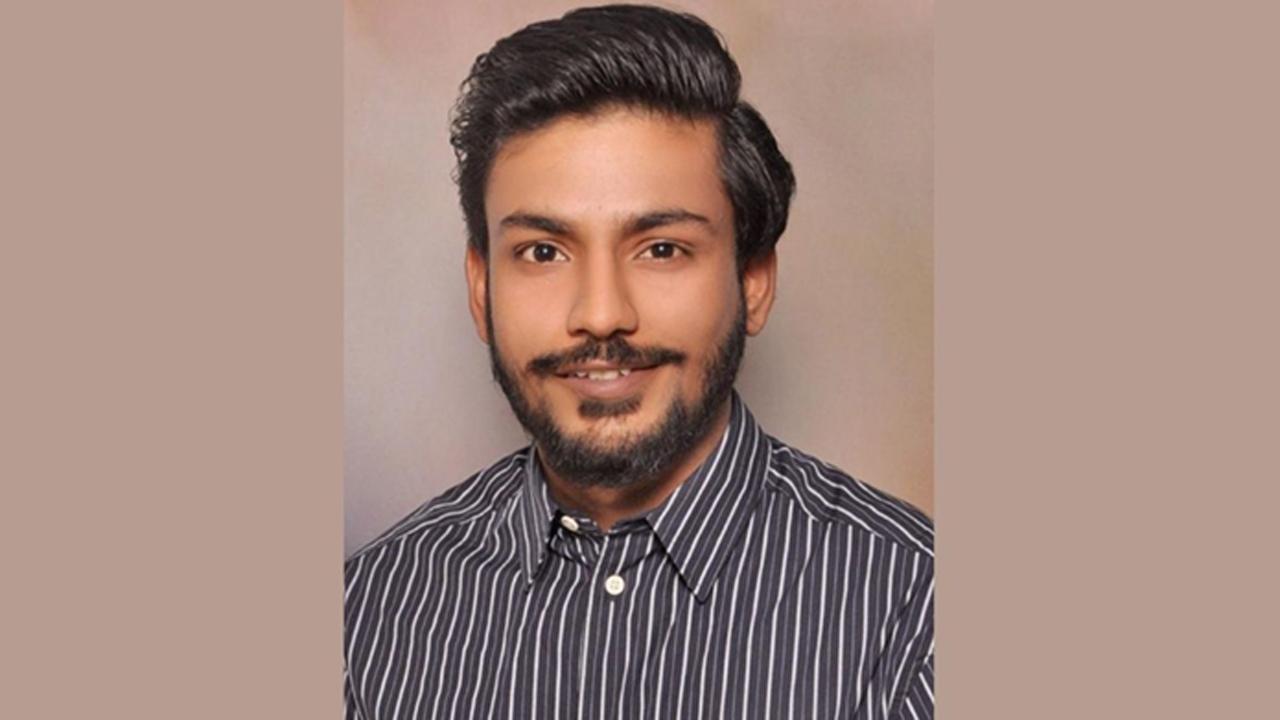 Not that Typical HR, Tarun Sharma is gaining quite some good audience and attraction in the US Staffing and Recruitment Process Outsourcing (RPO) Industry. With his great interest in hard work, he was never afraid to put that extra effort in what he did, and that attitude took him to some great positions in life. In a constant struggle between proving himself better and trying on different strategies, Tarun never had it easy in life. He was always into stepping on the unknown path, which came with its own risks. Though RPO is a new segment, Tarun recognised the potential in this industry and jumped in with all his might. Not just the huge firms but startups and smaller companies are recognizing its perks day by day. They even give a competitive edge to the recruitment process by hunting the best talents. RPO services are the flexible and scalable solution, especially for seasonal company hiring. Tarun is an expert in analysing and evaluating strategies of the recruitment process for effective results. RPO is a modern way to avail staffing in the industry. By extending their services beyond company recruitment, Tarun helps in high-quality talent acquisition. "Work Hard and live life positively" is his ultimate mantra to existence. This warrior mindset took him beyond those hurdles at ease. Tarun had no plans of running a business empire in his future. Neither of those who were closer to him believed so. Being from a stage wherein he wasn't able to clear his senior secondary board exams in one attempt, he always received those judgemental eyes. With no other option, he ended up paying 600 bucks to a fake job consultant to working with brands like American Express and Teleperformance. He certainly came a long way past those traumatizing days. From juggling between menial jobs to now running his own show and becoming a big name in the US Staffing industry. The best RPO service provider knows the work culture very well and hence gives effortless solutions. Tarun is well aware of these facts and helps in attracting the right talent at the right time. Failure often turns out to be stepping stones in life is what is believed and showcased by the guy rather than treating it as a depressing phase of life. He often prefers to sit amongst the grown ones and learn from their experiences. An experienced adult can give you the life lessons of million bucks over a coffee. Treating his father (Sunil Kumar Sharma) as an idol for himself, Tarun learnt a lot at his home. While coming from Air Force background and serving the nation for good long 22 years, his father has passed on some ageless tutoring. Tarun has been into some latest and smarter trends in the corporate world. With onboarding 500+ support and leadership profiles without hiring any professional services. Being famous for his Talent Acquisition skills, he has been supporting Recruitments and Business Development teams of various established best RPOs in the industry. Tarun's LinkedIn profile is itself a great platform for talented candidates. He has hired and interacted with hidden gems in the corporate world with just a LinkedIn profile.
01 December,2021 02:18 PM IST

| Mumbai

| BrandMedia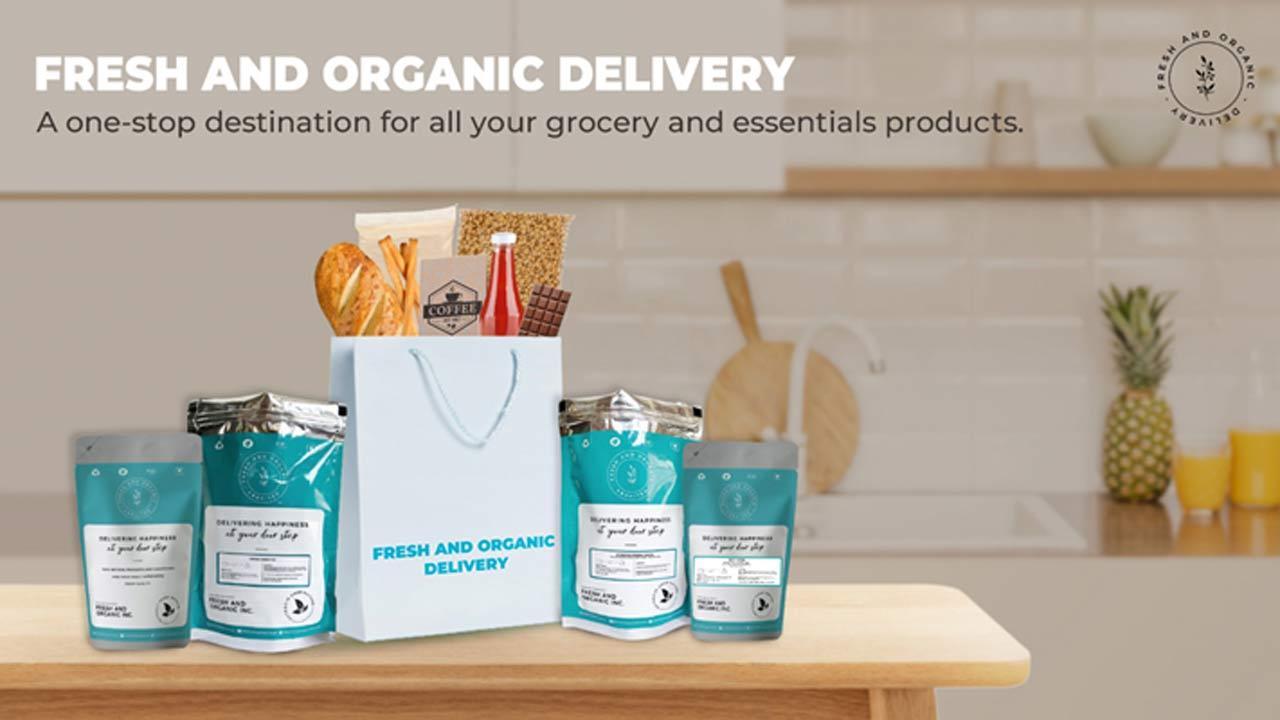 With Covid-19 claiming so many lives and refusing to leave the world, it has become important to focus on what you eat and how you live your life. The necessity for a healthy, sustainable lifestyle is far more crucial than ever because just working out is not enough. A lot of people are actually turning to organically grown produce to switch to a healthier lifestyle. Fresh and Organic Delivery, founded by Nikita Bhandari and Keshav Jain, is your one-stop destination to get the best. Not only do they connect customers to farmers through their premium platform but also introduce a lot of high-end brands on their website. Their aim is to go global and get organic products from all over the world to India. You don't need to look elsewhere or leave the comfort of your home to go looking for healthy products. This is also the perfect place for you to do your grocery shopping. You will find everything that your pantry desires. Talking about their venture, Nikita says, "It's rightly said and I believe that 'Courage isn't about knowing the path, it's about taking the first step'. This is our first step in the industry with an aim to encourage entrepreneurial ventures like ours to showcase their products on our platform hence bringing forth avant-garde concepts and taking the FNB industry to the next level." Keshav adds, "My vision is to be the best company that provides the highest standard of service with the best quality products, inspiring young entrepreneurs to invest and succeed in the food industry." From grains and pulses to gourmet superfoods, you'll find it resistible to not add things to your cart. Just looking at the range of products will make you want to switch to a healthier lifestyle. Apart from collaborating with other brands, Fresh and Organic Delivery also works on its in-house products like Kadha by Granny and Gond Katira, detox coffee, Ayurvedic herbal tea and Kahwa green tea. One of the best features of the platform is that it does not leave you puzzled about how to use certain foods. You will find the instructions and benefits of the products right on the website. You won't have to necessarily quit snacking or your coffee habits. You can just switch to a healthier version of your favourite food. Don't miss their exciting new range of honey that comes in various other flavours. What are you waiting for? Start adding your favourite food to the cart already! You can visit their official website https://freshandorganicdelivery.com/ Or their official Instagram https://www.instagram.com/freshandorganicdelivery/
01 December,2021 01:51 PM IST

| Mumbai

| BrandMedia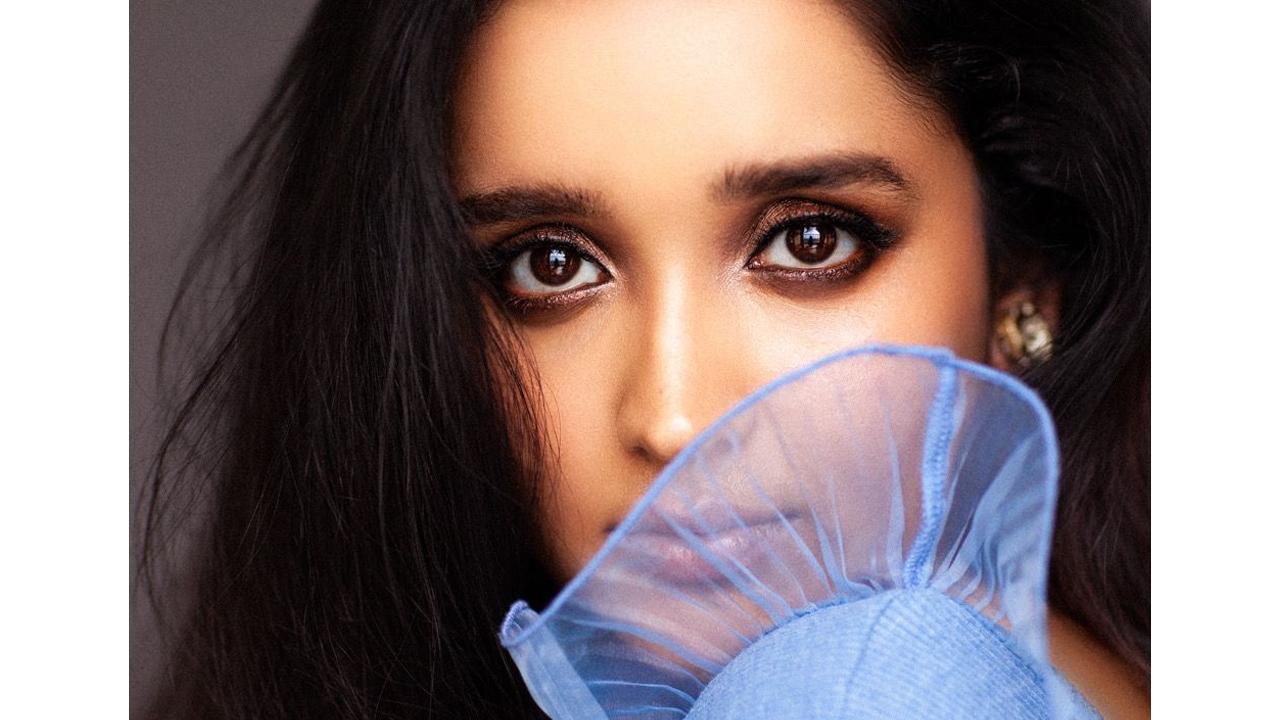 We are dwelling in a space where framing a profession from passion has become the latest taste. In the present climate, many individuals are indisputably choosing their dreams over mundane life. They are fearlessly accepting the hurdles to make their passion their ultimate life goal. The parallel is the story of a girl who is challenging every sky and crossing every limit to be at the cliff of her field. She is the eminent singer Saumya Upadhyay. The singer has given her voice to several lyrics. She has earned a huge name in the sphere of music with her distinct vocals. But don't we know the abundance of struggle that these artists encounter to win their space in the entertainment industry. Taking the firm support of her mastery, Saumya Upadhyay steered to chase her dreams. The young artist came to the entertainment center, Mumbai in search of openings. Saumya Upadhyay is a trained singer and has given her enchanting voice in numerous music label songs. The singer has sung in varied languages and some of her classic hits are in Tamil, Telugu, Kannada, Malayalam, Oriya, Marathi, Konkani, Bengali, Hindi and English. Hailing from the city of Nawabs, Lucknow, Saumya started her career in 2016 when she first came to Mumbai. Overcoming every obstacle, she has given a myriad of blazing performances on various global stages. The singer's talent was first noticed when she sang the title track of the famous reality show Khatron Ke Khiladi. Saumya has also worked with T- Series, Zee Music Company, Saregama and more. She has given her voice to many corporate companies like SBI, Lava, etc. Saumya has also performed at the prestigious Maha Kumbh Mela, Pattaya (Goa), and so on. Aren't we aware of the fences of the entertainment industry that pricks the newbies? After withstanding several wax-and-wane, Saumya is now giving chartbuster performances for many music stages. She has shared the spotlight with many Bollywood biggies like Bappi Lahiri? Rishi Kapoor, Ila Arun, etc.
30 November,2021 09:00 PM IST

| Mumbai

| BrandMedia
Krutika Dalvi is a Chief Operating Officer and Media Head at Ancient Media Technologies that is a Digital Media company helping its Client with 360-degree Solutions in Media Of media. She is also a co-founder of Bharat Weekly. She is well known for her better public relations skills. Bharat Weekly is a News Portal that is Co-founded by Jatin Chonkar & Krutika Dalvi that provides the latest information about entertainment, technology, sports, and many more. With her hard work and true determination, Krutika has been a great example to the young generation. Needless to mention, with the advent of technology and surge of digital platforms several startups entrepreneurs are either shifting or starting completely with digitalization. The digital media business is witnessing an exponential graph of success and Krutika Dalvi is on the tribe of such digital entrepreneurs. With expertise in her field of interest and business with phenomenal graph success Krutika has worked with top content creators of India and helped them grow their goodwill drastically via social media platforms. Krutika has co-founded and developed the great online news platform 'Bharat weekly' that has been proven promising. Krutika Dalvi is currently pursuing her Education in the Field of Commerce from one of the reputed colleges of Mumbai "Thakur Colleges of Science and Commerce". Thakur College of Science and commerce is well known for good and competent faculty comprised of highly qualified teaching and non-teaching staff. Good and supportive college management and the concerned authority spare no effort in taking a unique initiative to impart good education for every student in every way possible. Krutika says "I feel age is just a number, one needs to be dedicated and invest a lot of time and energy to know the entirety of the business. You can become an entrepreneur at any age your will is the key that will not just unlock your potential but help you come out on top" krutika Dalvi is now mastering the way of Growing via online Means. She helps her clients with everything about Digital Media & Marketing. From Running Ads on prestigious Platforms like Facebook, Instagram & Google to Getting the deserved people showcased on Media - Krutika Dalvi Can Help You With almost Everything in the Digital niche. Music Video Promotion, YouTube Management, Social media Marketing, Public Relation Influencer Marketing, and much more … are one-stop Solutions for Everything. Even for beginners who want to learn digital marketing & digital Business krutika is even assisting for the same Krutika explains the importance of digital presence for a successful business and brand. She further adds "Digital space is the only place that helps all the areas of businesses grows fundamentally delivering a value to customers. So Digital integration is imperative for every size of the business that has changed the way of communication between a company and their customers. Since the last 10 years, it is hence proved that the digital presence of businesses and brands has proved to be the best chance of their growth and survival for a longer time. At such a young age today, Krutika is emerging as one of the finest teenage- digital entrepreneurs and social media marketers in India. Before kick-starting with her current venture Krutika has been engaged with multiple Online Businesses from Dropshipping to Affiliate Marketing and Media Consultancy. Krutika credits her parents Mr. Narendra Dalvi & Mrs. Neha Dalvi and her elder sister Ms. Jagruti Dalvi behind her instincts and guts that helped her to become fearless in her quest to become the best version of herself.
30 November,2021 08:37 PM IST

| Mumbai

| BrandMedia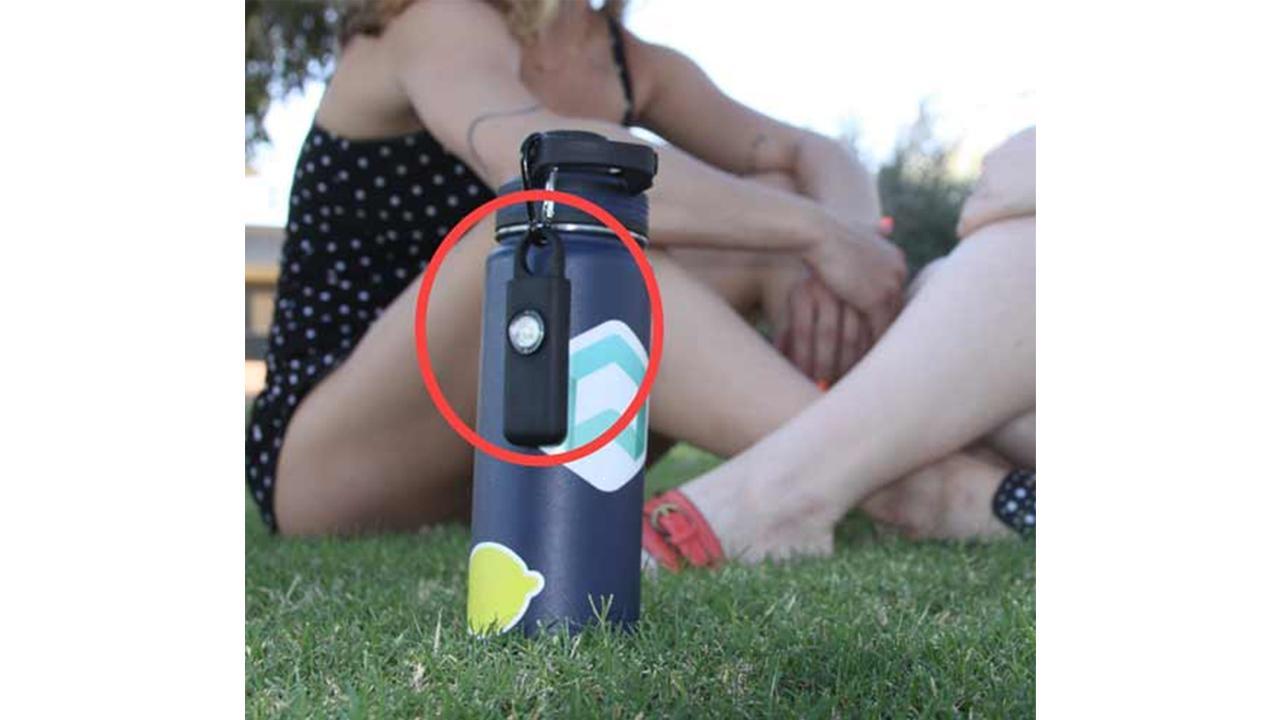 Every woman needs a personal security alarm that could help them confidently go anywhere alone without the fear of being abused by men. Hootie, in this case, is a personal alarm for women that will help them safely work anywhere without the fear of harassment. There is no doubt that most women suffer from all kinds of abuse, especially sexual harassment. What will they do in this kind of situation? Many women are afraid of working alone simply because they feel insecure when nobody is working with them. This is very true. Should they be blamed? The answer is NO. Come to think of how women are being harassed and abused daily. Think about how these abused women go through lifetime pain simply because they feel they have lost their womanhood. It is never good to blame any lady who is afraid to work alone no matter how you think such a woman can protect herself. As much as there is nothing like Hootie with them, it is then assumed that there is basically no security for such women. Yes, this is very true. Obviously, many women claim they are strong enough to protect themselves, but the question is, can you defend yourself against four men? Today, we are introducing to you an ultimate women's security that will restore any woman's confidence while walking alone. The name is "Hootie." Many people may not have heard about it before, but you can read this Hootie reviews to find out everything about this personal security device specially designed for women. Hootie: The Ultimate Personal Security Alarm For Women There are a lot of ways women can be safe while walking alone. Most women resort to walking with their partners, but the problem is, will your partner always be there anytime you want him? The answer is NO. Your partner will never be there anytime you want him just to guide you. This can never be possible. A lot of women have suffered from this many a time where their partners are not with them only for them to be abused sexually. What about women who walk around with pepper spray? It is not always easy to work around with pepper spray. This is very true. Imagine carrying pepper spray with you anywhere you go. This can be stressful. Pepper spray is even riskier than you can imagine. Come to think of it. I have heard of many who, in the course of using pepper spray to guide them wrongly spray it on their own body which caused a lot of damage to them. Pepper spray is not always safe for you; although I am not saying that you should not use pepper spray, it is still good, but you need extra back up to protect yourself when necessary. What about women who carry mace around? It is still nice, but I do not like the idea of using an only mace. You need a device that can easily stop attackers before they start attacking you. To be absolutely safe, even if you have your pepper spray and mace with you, you still need Hootie to protect you and call for help when needed. This is because the loud voice produced by this device will put the attacker in a state of panic and confusion since silence is the rule of harassment. If you want yourself as a woman to always be safe from unexpected abuse, going through this Hootie reviews will reveal to you why this gadget is the ultimate solution for women's security anytime, anywhere. What then is actually Hootie, you may ask? What is Hootie Alarm? No matter where you are coming, every woman needs protection against any form of harassment, and that is why Hootie was produced. Hootie is a new innovative technology which helps call for help and stop attackers from attacking women by producing a loud voice that will attract helpers. What does this mean? It means that as a woman, you do not have to be scared of going out alone again when you have your Hootie with you. This is because your safety is guaranteed. Anytime you sense any danger as a woman, all you have to do is to pull up close and it will produce a loud noise that will immediately attract help from people. The voice itself is even loud enough to stop attackers from attacking. The loud voice will scare them away while you safely go to any place you are going. This is not just a perfect protector that protects women from any kind of violence but a perfect gift that every woman is supposed to have with her no matter where they are going. Hootie can last up to a year without losing battery power and is made of durable ABS plastic that withstands extreme temperatures and is resistant to impact, rust, and water. You can now see how powerful this gadget is. You should never worry because of battery life when you are with Hootie. A lot of people keep asking what if the battery dies, what can they do? There is no need to worry about anything. Come to think of it, you have a battery that can last up to one year, and that is you are always protected when you have your Hootie with you. What about those who are afraid of water damage? Your Hootie is completely water-resistant and can even stand any kind of weather. This is simply because the company wants women to be protected no matter where they are. That is why Hootie can withstand any temperature or weather conditions so that women can always be safe without any fear of being attacked. Features Of Hootie Personal Alarm Device Hootie being the best way every woman can enjoy their security, comes with many features that make it the best woman protector in the market. See the features below; Compact and lightweight: Hootie features a compact and lightweight design which makes it easy for you to carry it along with you to any place. The compact design makes it more comfortable to relax with any place you are going. Different colors: Hootie comes in different colors that you have to choose from. Hootie has white, black, red, mint, and navy. You can make your choice while making your orders. Cost-effective: It's so cost-effective you could purchase a few to suit your style, mood, or special occasion! Or, purchase a few and always have one ready-to-go on your backpack, purse, or water bottle – whichever accessory you're choosing for that day's outing. 130db siren: Hootie features a 130 decibels siren which is so loud enough that it can be heard from a very distant place and it's capable of sending any kind of attackers away. Easy to use: Hootie is straightforward to use. All you have to do is just pull away the cap, and it will make a distracting noise that will send attackers away and attract help from people. TSA Approved: Hootie is approved by TSA, which means you can comfortably carry it around to any place you like without having any problem. Made to last longer: The battery is capable of lasting for a year, so you do not have to worry about the battery for any reason. Just take your Hootie with you on the go and fear no attackers. Portable: Hootie is designed so that you can take it with you no matter where you are going. It comes in a small design which any woman can easily take along with them no matter where they are going. Hootie Reviews: Benefits There are a lot of benefits of Hootie that every woman will enjoy when they get Hootie. See the benefits below; Calls for help anywhere: With Hootie devices, women can comfortably go to any place they want. Hootie will call for help when the need arises. Makes women feel secure: Hootie can be used by every woman worldwide as it is the ultimate way women can feel secure. Self defense tool for every woman: Hootie is a self-defense tool every woman is supposed to have. All the protection without the danger of hurting yourself or others Helps stop violence against women: The idea behind Hootie is the help stop violence against women. Very affordable: Hootie is very affordable and can be used by every woman. Made to last longer: Hootie's battery is made to last for a year. MUST SEE: Click Here Now To Get Your Own Hootie Alarm Directly From The Official Website Hootie Personal Safety Alarm: A Perfect Gift For Every Woman? Violence against women is everyone's concern, and that is why this company came out with this great idea to stop violence against women so that women can move freely anywhere without the fear of being attacked by anyone. On a daily basis, there are cases of women being harassed. If you begin to think about this, you will see why Hootie is the perfect gift from the company just to make sure that our women are safe and make sure that our women enjoy their freedom. This is very important. I know that those who have not been harassed in one way or the other will not understand the pains that those who have been harassed are going through. There are many dangers that women who are harassed are exposed to. They are prey to any disease and this can ruin them although their lives. This is why you should never wait to be a victim before you secure yourself against this calamity. Every woman is supposed to have Hootie to make sure that they are safe any place they are. It is very important! Why Get A Hootie? When you start calculating the number of women around the world, those who are in great pain simply because they were abused, you will understand why every woman is supposed to take their personal security very seriously without having to think twice about it. Hootie is specially designed to help every woman live a better and safer life. Hootie is just like an accessory that women cannot do without. You can compare Hootie to anything that is most important to women, something like their undies and makeup. You hardly separate a woman from these two things and that is how Hootie is for every woman who still values her womanhood and does not want to be abused or harassed for any reason. You may not understand why I am comparing Hootie with women makeup and undies simply because you have not fallen a victim to this violence against women. Those who understand what I'm saying will even prefer to have Hootie with them than any other thing you can ever think of going out with as a woman. Who Needs Hootie Alarm? Hootie is an innovative new product that provides fearless independence to women when in unaccompanied situations like running, hiking, or walking to a car after work. It's a modern personal safety device that, when activated, triggers an intense strobe light and piercing 130-decibel alarm to create an immediate diversion and deter an attacker. With Hootie, you can comfortably work in your car after work without any fear of being attacked. What about when running or hiking? Hootie will provide the necessary security you need so that you do not be afraid while running or hiking. You will never believe that most women are afraid of walking alone or going out for a walk because of the fear of being harassed. This is true. Most ladies prefer to be accompanied by a guy before they can comfortably walkout. This is very bad for women and that's why they have to do anything possible to get Hootie so they can comfortably walk around on their own without being accompanied by anyone. Hootie can also be of great help to those who are afraid of being kidnapped. Kidnapping is not only for women. Kidnapping is everyone. Everybody suffers from this bad act and that is why we all should be alert every time of their lives. Do not play with your freedom without getting Hootie along with you any place you are going. There are many reports of kidnapped cases on a daily basis where someone is being kidnapped. Harassment is not too far from kidnapping, and that is just as women are afraid of being harassed, the same way everyone is supposed to be afraid of being kidnapped, especially if you are coming from a recognized home. You Hootie for your personal to avoid unplanned attacks from nowhere, from places where you never expected. Get Hootie with you so you can comfortably go to any place you like. With Hootie, when feeling threatened or in a compromising situation, you can easily pull a pin that triggers the device. When you pull this pinout, the noise that will come out is loud enough to temporarily startle an assailant, providing time to escape. It can be heard up to 1,000 feet away – quickly and easily attracting help. Imagine such a loud noise; no attackers will ever have the confidence to come near to you when you have pulled up the pin. You can now pick up yourself confidently and continue going to where you are going. Hootie is a savior that every woman must embrace if they want to enjoy their peace as a woman. Why Does Every Woman Need A Hootie? There is no doubt that every woman needs Hootie considering the number of women violence that is being recorded on a daily basis. About 35 percent of women worldwide have experienced sexual harassment. This number keeps increasing on a daily basis, and that is why every woman is supposed to use a good protective measure to make sure that they do not fall victim to this. I know most women will not understand what this means until they experience this bad act. Hootie is specially designed to help you stay safe as a woman. What about in a case of trafficking? A lot of women all over the world have fallen victim to this, every woman in the world needs Hootie to protect themselves against any of these bad acts. Women do go through a lot of sexual harassment which is like a global pandemic. It keeps spreading on a daily basis. What can we do to stop this? Every woman is supposed to equip herself with Hootie just to get the necessary help at any emergency. What about a situation whereby you are afraid of being kidnapped as a woman, you need to get Hootie with you so that you can comfortably go to any place you like. MUST SEE: Click Here Now To Get Your Own Hootie Personal Alarm Directly From The Official Website What Is The Idea Behind Hootie Alarm? Violence against women is becoming the other of the day where you hardly read the news round the globe without seeing sexual harassment which are very bad. Violence against women is supposed to be everybody's concerned simply because we are not supposed to take the safety of our women for granted. We are supposed to do anything possible to stop this bad act against our women. The idea behind Hootie is to help women around the world to enjoy a more secure life without being afraid of being harassed. Hootie will help restore confidence in our women so that they can go to any place they want without any fear of being abused. With Hootie, every woman is a free woman where they can freely go to any place they like without fear of attackers. Hootie will help keep attackers away from women and at the same time call for help when the need arises. All these are the ideas behind Hootie. Is Hootie Really Legit Or Is It Scam? Oftentimes, it is hard to verify the legitimacy and effectiveness of a product until you have used it yourself. Most often, people tend not to agree with what reviewers post about products because they feel that these reviews are all about hypes and money. This might be true but it is not the case with this Hootie Review article. Hootie is a relatively reliable, good and powerful personal security device developed for women of all ages. It is among the best security devices for women you can find online. There are no mistakes or shortcomings of any sort when it comes to this device. The manufacturer's promises a refund in case you are not satisfied with the product's functionality. Apart from personal preferences, it is hard for someone to find faults with Hootie since the device is tested and trusted by thousands of women all over the world. How Do I Use Hootie Alarm? Hootie is very easy to use and can be used by every woman. Just follow the simple steps to use your Hootie. Hootie is designed to work in a very simple way so that you can act very fast when there is danger in your way. To activate Hootie's loud siren and ultra-bright strobe light, pull the removable top pin from the body. The siren will emit an ear-piercing 130db alarm; the nearly-blinding strobe light will begin flashing immediately. Keep the speaker uncovered and face it toward your target. To stop the siren and strobe light, replace the top pin into the body and they will instantly stop. It is that simple! Where Do I Buy Hootie Alarm? Hootie is not available in the market. You can only buy your Hootie on the official website. Simply use the link on this article to make your orders directly from the official website. Buying Hootie from the official website ensures that you get the original product directly from the horse's mouth. Scammers are everywhere. So you have to be careful of where you get your personal security device from. No third party has been licensed to be selling Hootie. Amazon, Walmart, eBay, and other similar websites are not given the permission to market this product. Buy from the official website through the links provided in this Hootie review article. What is the price of Hootie? Hootie is very affordable and does not cost so much. The good news is that the company is running a huge discount where you will enjoy up to 50% discount in prices. Hootie is priced at $15 to $30 per unit, depending on the number of units you want to buy. See the prices below: 1 Hootie Unit: $29.99 + $4.99 Shipping 3 Units: $59.98 + Free Shipping 5 Units: $89.97 + Free Shipping 8 Units: $119.96 + Free Shipping Hootie is available in two colors: black or white. You can mix and match colors or choose a single color for all alarms in your pack. Click Here To Get Your Own Hootie Personal Alarm Directly From The Official Website Frequently Asked Questions: Hootie Reviews How can I use my Hootie? Just follow these steps below Pull the pin: Activate Hootie by tugging the pin. It's easy to pull on purpose, but snug enough to avoid going off by accident. Siren and strobe: Hootie screams like an at-home fire alarm at 130db and can be heard 1,000 feet away. Insert pin: To silence Hootie, and turn off the strobe just insert the pin. Hootie is off: Re-clip Hootie to your purse, keychain or backpack. You can even keep her in your pocket. What is included in Hootie? Every Hootie includes a premium Hootie Safety Alarm, high-quality carabiner, directions, and a 1-Year Warranty. All these are included in Hootie. How do I make sure I don't accidentally activate the alarm? Hootie is specifically designed and engineered with no buttons to ensure no accidental alarms will happen. To pull out the pin requires over two pounds of pulling force, making it easy to pull intentionally but not accidentally. You can keep Hootie in your bag or pocket and not be afraid of accidental alarms. Do I need Hootie if I already carry mace or pepper spray? Yes, in fact, Hootie can be more effective than mace or pepper spray by creating a diversion, attracting attention and help, and scaring off a would-be attacker. What are the Pros and Cons of Hootie? Pros Calls for help when this arises. Best self-defense for women. Helps stop violence against women. Very easy to use. The battery can last for a year. Best gift for women. Cons Not available in the market. Only available on the official website. Limited stock available. Final Verdict and Recommendation On Hootie Reviews A lot of women have tried a lot of things just to keep themselves safe while they are walking alone or driving alone but they could not. I know a lot of women who have victim of harassment sexually even they claim they have something to protect them. When talking about personal protection, some ladies who have not witnessed this before will not understand what it really means. These groups of ladies will never care to take precautions until they themselves or maybe their friends fall victim to this harassment. I keep asking women or young ladies, are you going to wait to be abused before you act on your safety? I do not think you should wait until you enter into this lifetime pain before you act on your safety. There are a lot of ways people have claimed to make women feel secure while walking alone or even while traveling alone, but according to our findings and even findings from other people, those methods seem not to work. Violence against women is everybody's concern, and that is why we have to do anything possible to help fight against it. Hootie has proven to be the best self-defence tool every woman is supposed to have. It is very easy to use and provides help for ladies when they need it. It is very affordable and easy to carry on the go. I highly recommend Hootie for every woman around the world. CLICK HERE NOW TO GET YOUR OWN HOOTIE DIRECTLY FROM THE OFFICIAL WEBSITE
30 November,2021 08:17 PM IST

| Mumbai

| BrandMedia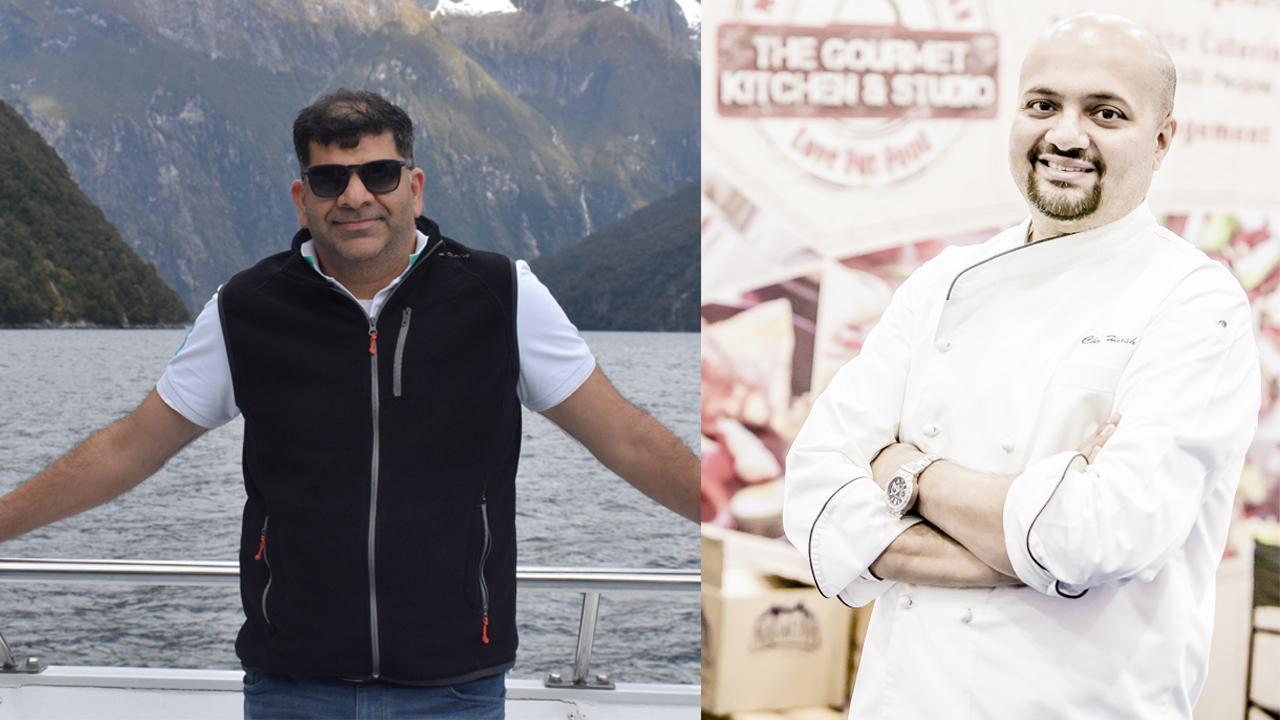 Chef Harsh Shodhan has been making waves in the catering space and we have been hearing his name everywhere! We wanted to catch up with him to find out more about his various brands. His venture H & J Food Concepts along with Jay Kantawala encompasses the delivery kitchens of HolaHummm...us and Gourmet on the Go and then there is the catering arm of The Gourmet Kitchen and Studio, which specialises in gourmet food catering from beginning to end. Over the last two decades, Harsh Shodhan, a self-taught chef has grown to serve the industry's biggest personalities, including the Ambanis, the Adanis, Dilip Sanghvi, Uday Kotak, Harsh Goenka, Harsh Mariwala, and many Bollywood celebrities ranging from Neha Dhupia to Kaajal Aggarwal. Feather in his cap – he was bestowed with the prestigious Gold Award for the Best F&B Experience - WOW AWARDS Asia 2020. "I don't come with fancy training at a world class institute abroad – I grew up watching my mother chef it up and I simply learnt from her in the kitchen and that is where my happy place is," said Chef Harsh. His culinary skills and Jay's worldwide food knowledge have collaborated to develop some delectable menus for their delivery kitchens for the modern Indian foodie with an international palate and a local heart. The Hola Hummm_us menu includes a vast range of simply delicious and mind-blowing delicacies including Hummus, Shawarmas, Burritos, Quesadillas, Salads, Rice Bowls - perfect for a healthy indulgence or tea-time snack. Contrarily, Gourmet on the Go offers burgers, hearty pizzas, pasta, and Indian specialties like Chole - Kulcha, Paneer Makhni and Biryani. Their sweets are the highlight of their menu with Profiteroles and Belgian Chocolate Truffles. "We do a lot of Asian and Leb-Mex, but inspired by classic American foods, I recently introduced 3B'S which stands for Baos, Bagels, and Burgers which gained momentum," he said. Chef Harsh's passion for food is shown in his beliefs that "All five senses - sight, smell, touch, hearing, and taste - should be stimulated by food!" The future plans for Chef and all his brands are to expand geographically inside Mumbai. "Our motto has always been that if you can satisfy a client the first time with wonderful meals, they will stay with you forever," says Jay Kantawala. This sure is true with his recurring clientele of individuals, corporate and large industrial families. The USP of Chef Harsh Shodhan is that he offers a wide choice of vegetarian cuisine that is appealing to consumers seeking a quick lunch at work to a beautifully and thoughtfully curated dinner at home with family and friends to a wedding or cocktail. "Having catered to weddings in Thailand for 1200 people to Mombasa for 400 people to corporate events of 1000's for companies like Reliance Brands, Kotak Bank, Eidelweis, Marico Industries to boutique events like Jaipur Gems, Aza Fashions, etc. We are grateful for the love that we have received and look forward to serving more people in different parts of the country and world!" So what are you waiting for? Order your fill of Hola Hummus and Gourmet on the Go on Zomato or Swiggy and get a taste of Chef Harsh's specialties.
30 November,2021 08:04 PM IST

| Mumbai

| BrandMedia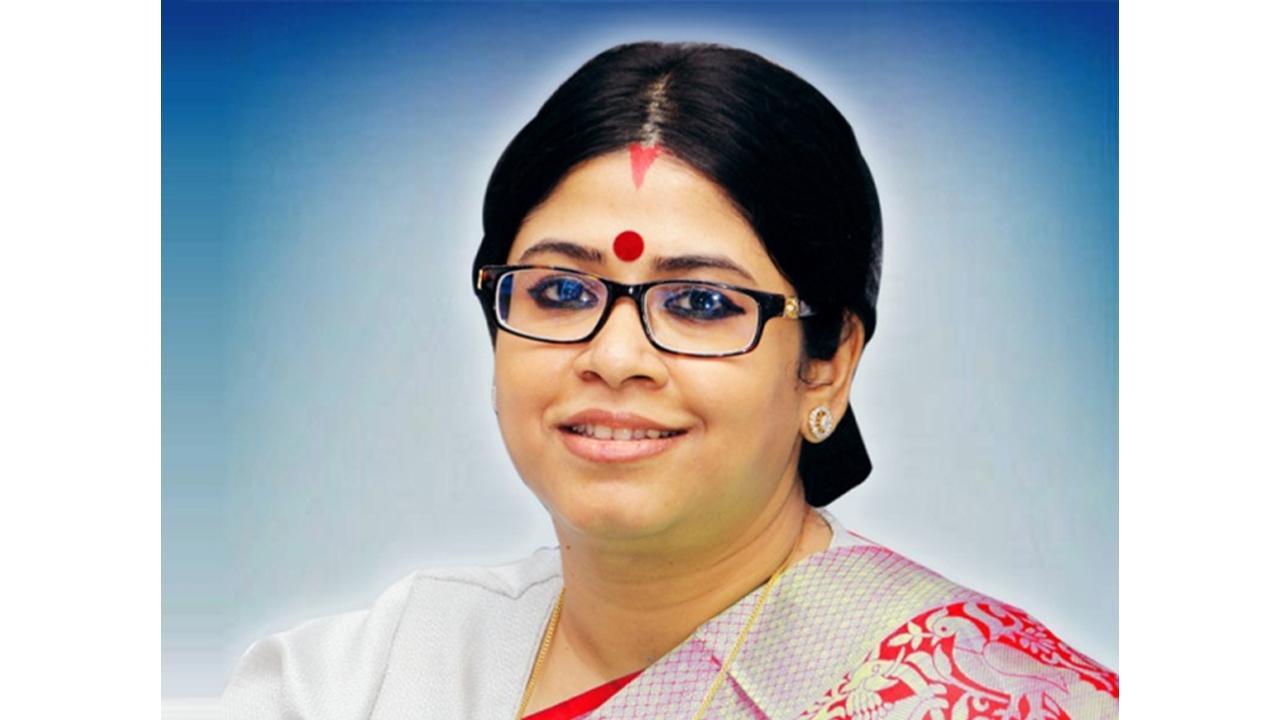 Dr. Sohini Sastri is India's finest astrologer and the only astrologer to have been honoured by His Excellency President of India and the Hon'ble Vice President of India for her vast knowledge and contributions in the field of astrology and occult sciences. Her latest book, A Complete Guide to Astrology, is available on Amazon Connect with Dr. Sohini Sastri at www.sohinisastri.com; sohini.sastri@gmail.com; 9163532538/9038136660 Aries: Your relationship with your partner will be amicable. Singles will continue to entice love with their appeal till the end of the week. Without any chronic illnesses, your health will be fantastic. Family interactions are warm and kind. Entrepreneurs have the ability to launch new projects. For professionals, a career does not guarantee any benefits. Gemini: Going on a leisure trip can help to resolve marital conflict. Singles can instinctively find love partners. The prognosis for health is grim. The family atmosphere will be really gloomy. Professional development will be really beneficial. The going will be rough for business people. Cancer: Marital bonds will become stronger. Singles will have short flings. The month is auspicious for activities of children. Excellent health will make disposition optimistic. Children will excel in their academic activities. Career people will have good opportunities for development. Leo: Married life will become harmonious after the second week. Singles can get love partners by curbing aggression. Health does not pose any hazards. The family atmosphere will be congenial. Career advancement will be wonderful. Business people may face hardships in their activities. Virgo: Your married life will be joyful. Singles should exercise caution while entering into romantic partnerships. The state of health will be outstanding. Family matters are tumultuous. Educational activities will have positive outcomes. Traveling will bring in a lot of money. Career advancement will be hampered. Libra: Taking your partner into confidence can make your married life more harmonious. Singles have a lot of options when it comes to seeking love. Children's activities benefit from family activities. There will be no risks to your health. Business People will lose money. Professionals are unable to progress. Scorpio: Married life will be highly sensual. Single persons can get partners for love by being expressive. Problems are expected on the health front. Family affairs may be problematic. Travel activities will rake in good profits. Career growth is not forthcoming for professionals. Sagittarius: Married life will be harmonious with good understanding. Singles will get love partners by being confident. Family atmosphere can be a little disturbing. Chronic ailments will disturb your well-being. Travel engagements will expand business prospects. The career may face a few obstacles. Capricorn: More companionship can help you achieve marital satisfaction, Capricorn. Singles will form life-changing love relationships. There will be no issues with your health. Family matters will be at a fork in the path. New projects will be financially supported for entrepreneurs. Professionals are unable to advance in their careers. Aquarius: Diplomacy will help you to be happier in your marriage. After the 15th, singles will form love alliances. The atmosphere in the family will be calm. The state of your health will be excellent. For business people, the financial situation will be unique. Professionals will make significant advancements in their fields. Traveling is not profitable. Pisces: Planetary aspects are propitious for marital bliss. Singles will find love at first sight in social functions. Children will fail to make progress in their activities. Career will fail to bring monetary benefits. Health will be fabulous. Business growth will be highly profitable. Celebrity of the month: Ratan Tata (28 December 1937)
30 November,2021 07:50 PM IST

| Mumbai

| BrandMedia