Haresshvar Sakthivelu, the CEO of Chimera Supplements & Level Up Nutrition along with a fitness and nutrition expert to show us the importance of body transformation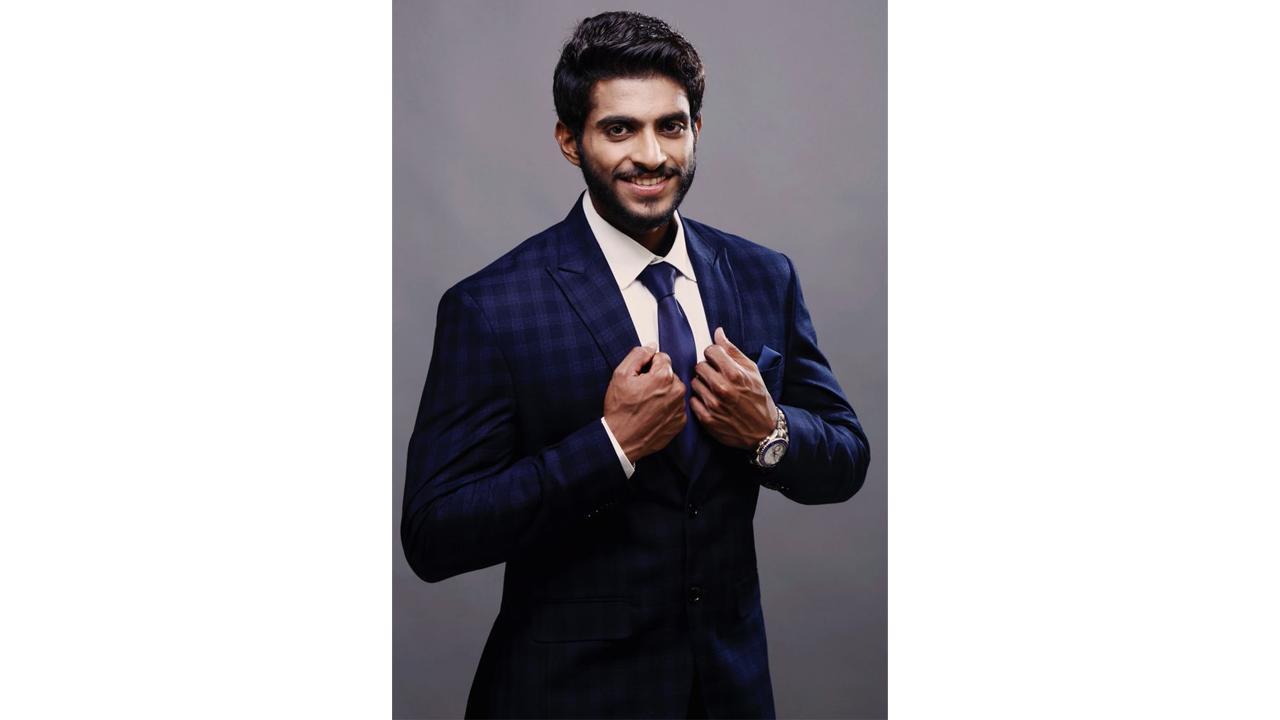 Haresshvar Sakthivelu
Watching the present circumstances, fitness in body and mind has become crucial. Leading the path to proper fitness orientation, we have the gesture of Haresshvar Sakthivelu, the CEO of Chimera Supplements & Level Up Nutrition along with a fitness and nutrition expert to show us the importance of body transformation. Once you have travelled the wrong road, it becomes susceptible to show others the right direction. Haresshvar's fitness journey started when he was in standard 12th and could not control his eating habits. Starting from spending a thousand bucks on junk food, devouring upon unhealthy calories, he was a lazy school person of 115 kg. But this was not the way he wanted to abide. He made up his mind to get the best version of himself, and that is when everything shifted.
Haresshvar is not only a person who turned around the world by losing weight. He is the genuine epitome of a favorable lifestyle that is inspirational in many ways to the youth and losing 55 kgs of weight in 5 months just adds to it. As he says, it is never going to be easy but putting those unnecessary weights is not easy either. Once you set up your mind into something, there is no energy in the universe to stop you. There were instances where he would urge to avoid the gym and eat junk. However, he had trained his mind in such a way to propel the cravings that all he would do was to remember why he started and how much he had proceeded. According to Haresshvar, "Some people might be able to eat junk and still be thin. Not everyone is that lucky. Stop comparing your body or situations with that of others. Focus on what you have and come up with a key to making the changes to your life that will get you to your goal."
After being wrongly trained by many coaches he finally met with Biglee Murali who guided him from being an obese teenager to a confident young adult to subsequently condemn 5th in the Mr. Chennai contest. After 11 months of intense training and dieting under the mighty coach, Haresshvar earned the crown of Mr. Tamil Nadu in 2017. This success boosted him with big dreams that lay ahead untouched. He did not look back and his journey became the journey of the mass when he started his coaching business in December 2017. He soon gained popularity for his optimistic motive and has helped numerous clients in transforming adequately. Level Up Nutrition has become one of the leading sports nutrition companies to sell products to the upgrading fitness acquainted people under his preservation. He is also the CEO of Chimera Supplements, the prior one Indian sports supplements adhering to all the achievements. The inevitable goal is to support the athletes in achieving their dreams by increasing their confidence and Haresshvar is all up for it, which the world is yet to anticipate.
Follow him - https://instagram.com/haressh94