"With our position comes our share of responsibility. That is something I completely respect, thus we look forward to witnessing hockey flourish," said Mahadik, General Secretary of HMC and Vice-President of Hockey Maharashtra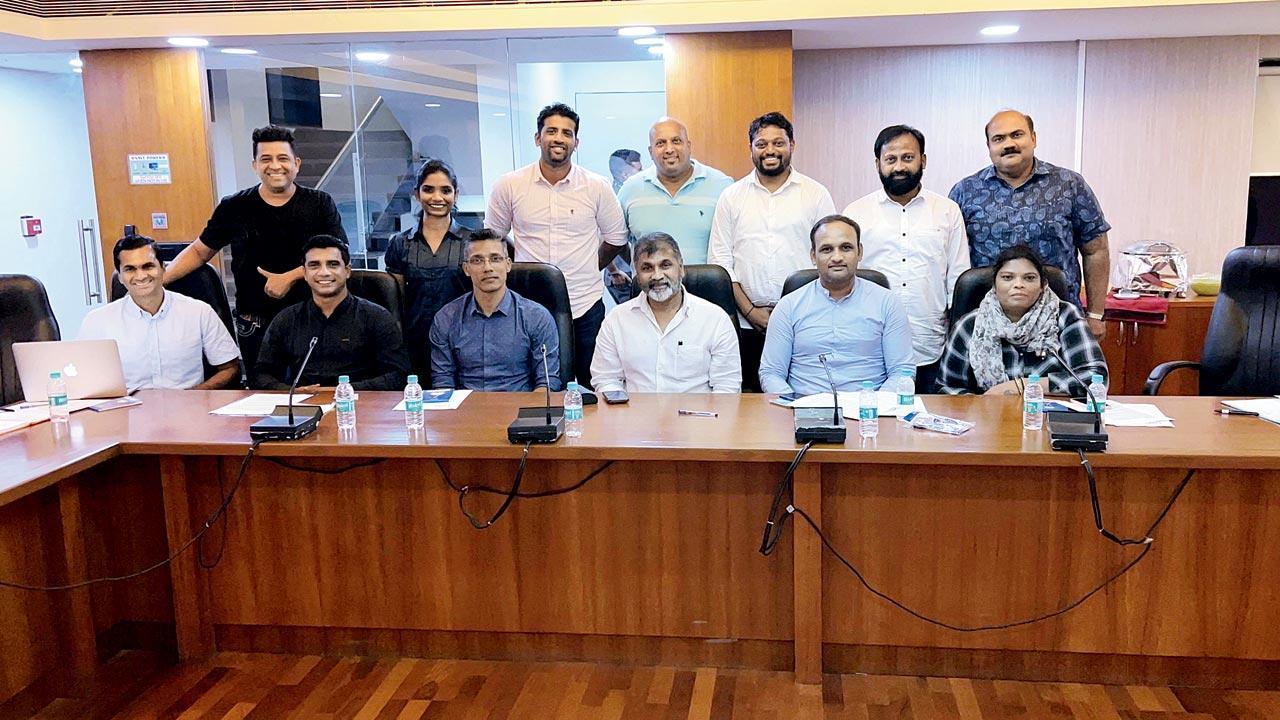 Members of the Hockey Maharashtra-affiliated Hockey Mumbai City and Hockey Mumbai Suburb during a meeting at NSCI, Worli, recently
A bunch of former India hockey players with support from political and administrative quarters, have come together to form two bodies—Hockey Mumbai City (HMC) and Hockey Mumbai Suburbs (HMS)—under the aegis of the Hockey India-affiliated Hockey Maharashtra, to promote the national game in the city. 
Former India goalkeepers Adrian D'Souza and Helen Mary and defender Dhananjay Mahadik along with HMC president Sachin Ahir and HMS president Varun Sardesai are among the key strategists, who will conceive and execute grassroot development activities and youth hockey leagues across the city. "I hope to impart my knowledge to players at the grassroot level—both girls and boys— because they are our future hockey stars. Among our initial plans is a five-a-side hockey tournament for boys and girls in Mumbai's suburbs," Olympian Adrian D'Souza, who is also the Joint Secretary of Hockey Maharashtra told mid-day. 
Also Read: The Kodavas of Mumbai
"With our position comes our share of responsibility. That is something I completely respect, thus we look forward to witnessing hockey flourish," said Mahadik, General Secretary of HMC and Vice-President of Hockey Maharashtra.  
Arjuna Awardee Mary, who is also an Executive Committee Member of Hockey Maharashtra, added: "I was fortunate to play and coach the Indian team. It's time for me to put to good use all the lessons I learnt as a player and coach to good use now by provide coaches and players the essentials they need to develop the game in Mumbai." 
What do you make of the new Team India jersey for the ICC T20 World Cup 2022?