The country's top supercross and rally champion is super-excited as world's premier motorcycle race comes to the Buddh International Circuit in Greater Noida next September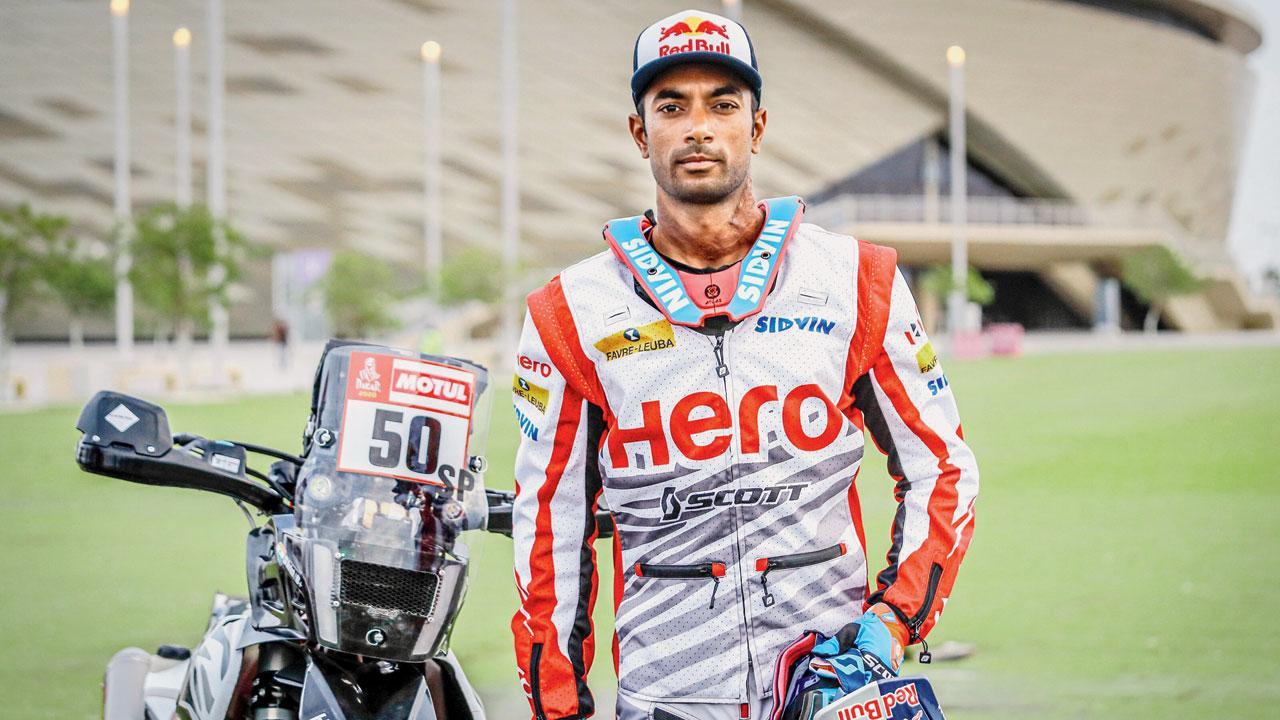 India's CS Santosh during the 2020 Dakar Rally in Jeddah, Saudi Arabia
India's most successful biker—multiple-time supercross and rally champion CS Santosh—cannot believe that he will witness the world's best motorbike racers on Indian soil when the MotoGP makes its debut at the Buddh International Circuit in Greater Noida next year.
Dorna's announcement
Carmelo Ezpeleta, chief executive of Dorna, organisers and promoters of the MotoGP, announced on Friday that the Indian racetrack in Uttar Pradesh, which hosted the Formula One Grand Prix for three years (2011 to 2013), will hold the world's premier motorcyle race from September 22 to 24 next year.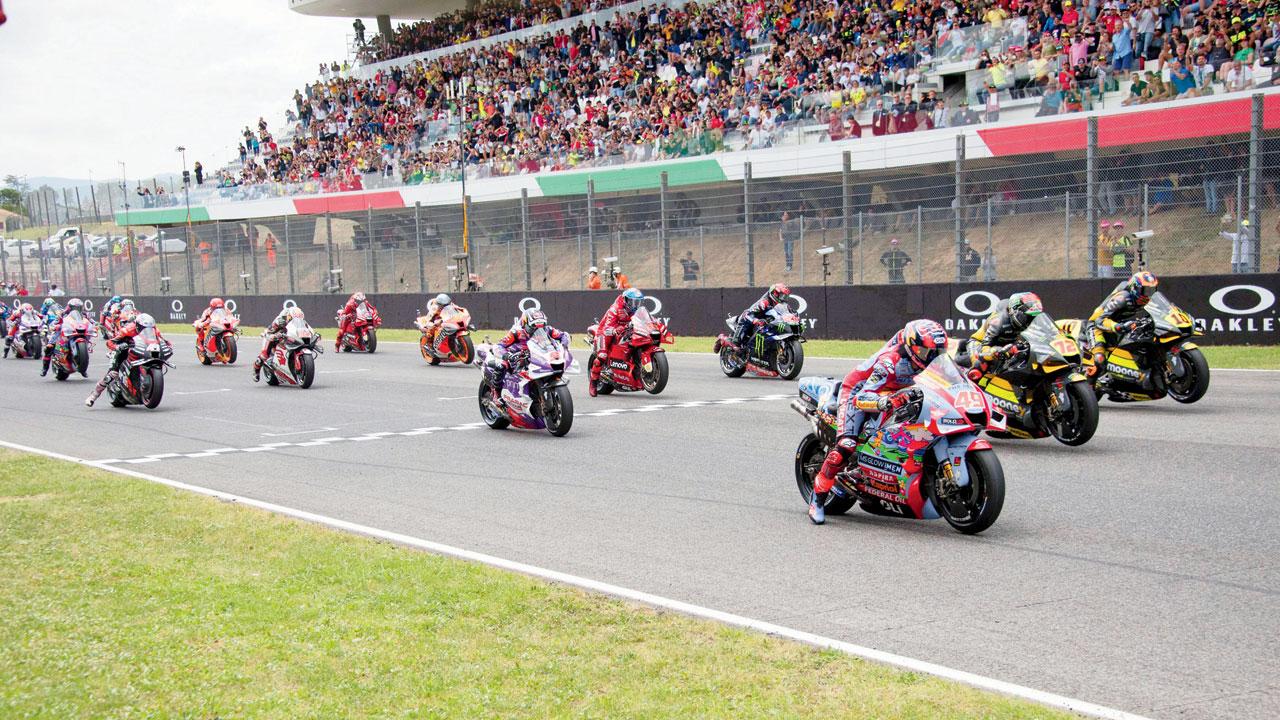 MotoGP riders on the starting grid for the Italian GP in May this year. Pic/Getty Images
Also Read: Arshdeep Singh: It's all about adaptability
The development has Santosh super-excited. "Not many know that I began my teenage riding years as a street racer and my ultimate aim would have been the MotoGP. But then, suddenly the only racetrack we had here in Chennai, shut down for around three years due to a litigation issue. I wanted to continue riding anyhow, so I shifted to off-roading and the rest as they say, is history. But track racing is my first love, so obviously to be able to experience a MotoGP in my own country will be a dream come true," Santosh, 38, told mid-day from Kolar, on the outskirts of Bangalore, where he continues to recuperate from a near-fatal bike accident at the world famous Dakar Rally last year.
On January 6, 2021, Santosh suffered severe brain trauma following a crash on the gravel track in Stage 4 of the Saudi Arabian edition of the desert race and had to be placed in induced coma for a fortnight following which he was brought home to Bangalore for a recovery process that has been slowly but, surely progressive. "I do not remember a lot of things that happened in my life because of the brain injury in that accident. I'm sure I would have visited the Buddh Circuit too but, I'm sorry, unfortunately, I have no recollection of that," revealed the Red Bull athlete when asked what he thought of the BIC, hailed on Friday, by reigning MotoGP world champion Fabio Quartararo as "beautiful and fast." Indian fans will be the biggest beneficiaries of the MotoGP experience and Santosh is happiest for them. 
Boost for bike industry
"India is among the world's biggest motorcycle producers, so the MotoGP coming here can only mean good news for not just that sector, but also allied industries that support the motorcyle business. Besides, we have a huge motorcycle racing fan base in India. Earlier, everybody loved [nine-time world champion] Valentino Rossi. More recently, it has been [eight-time world champion] Marc Marquez and currently it's reigning champion Quartararo. I'm confident the BIC track will witness a full house on race day. I will be there for sure," Santosh signed off.
Also Read: 'Death' blow for India ahead of World T20?