Star bowler ruled out of marquee tournament with stress fracture of the back, according to BCCI sources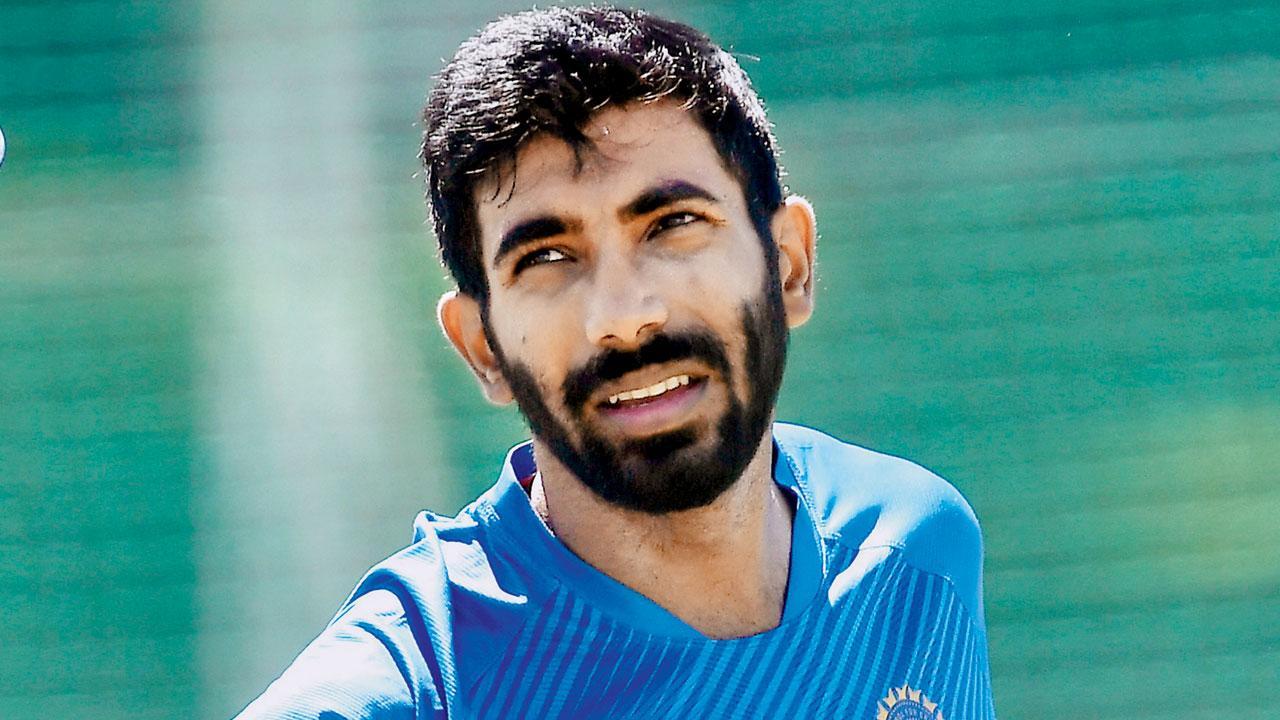 Jasprit Bumrah
Though India will be at a great disadvantage if spearhead Jasprit Bumrah's reported back stress fracture prevents him from participating in the T20 World Cup to be held in Australia from October 16 to November 13, former India bowling coach Bharat Arun reckons it's an opportunity for others to rise to the occasion.
PTI reported on Thursday that Bumrah has been ruled out of the competition, which India won way back in 2007, but have missed out on all these years despite thriving on T20 cricket through the popular Indian Premier League. "Bumrah's class would be difficult to get, but Bhuvneshwar [Kumar] steps up, Arshdeep [Singh] bowls well in the death and so does [Harshal] Patel. They all bowl well at the death and they have to rise to the occasion," Arun told mid-day from Chennai on Thursday.
ADVERTISEMENT
Also Read: Important to give Jasprit Bumrah enough time after comeback from injury: Hardik Pandya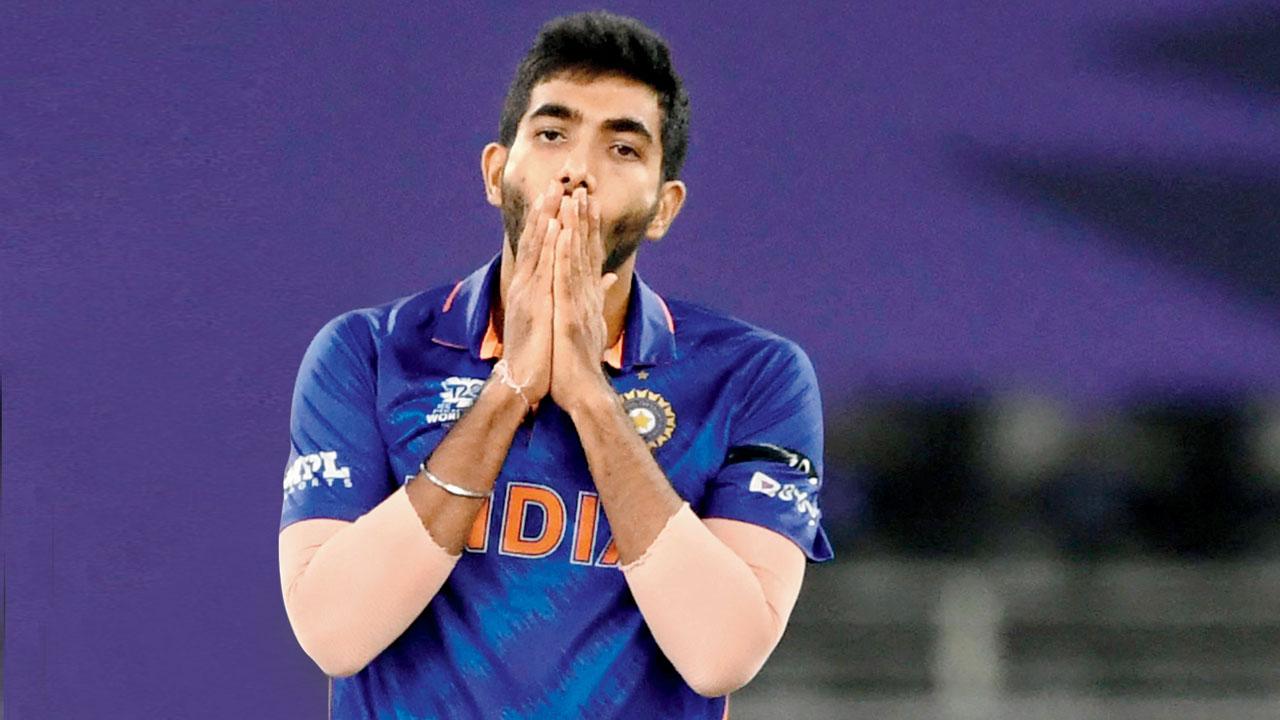 India's Jasprit Bumrah during a T20I World Cup match against Namibia last year. Pic/AFP
Bumrah, 28, missed the recent Asia Cup due to a back injury. He went wicketless, conceding 50 runs off his four overs against Australia at Hyderabad last Sunday. Arun added: "Bumrah is such an experienced campaigner for the country and he will be definitely missed. But it is a great opportunity for someone else to prove himself." 
Meanwhile, India's 2007 T20 World Cup-winning team cricket manager Lalchand Rajput feels that absence of Bumrah will be a clear big setback for Team India. "He is one of the best bowlers we have across all formats at the moment, especially in T20 cricket," said Rajput, who is coaching Bhilwara Kings in the Legends League.
He stressed that there are few options for the death overs bowling. "There are options, but we cannot compare two bowlers. One option is Mohammed Shami. Arshdeep Singh can bowl at the death and there is Bhuvneshwar too," said Rajput.

Bharat Arun, Lalchand Rajput and Balvinder Sandhu
However, Rajput felt the current Indian team are capable of clinching their second T20I World Cup title. "This team have the potential to win the World Cup. We can't compare this team to ours [MS Dhoni-led 2007 side], because our team never had any game plan. This team have got plenty of matches. This team looks more balanced and experienced. They have the batting power with Hardik Pandya coming in and a well balanced bowling attack as well," said Rajput from Jodhpur.
Also Read: IND v SA, 1st T20I: Arshdeep, Pant, Chahar, Ashwin in playing eleven as India win toss, elect to bowl first
India's 1983 World Cup-winning team swing bowler Balvinder Singh Sandhu said the Bumrah blow is a chance for others to be counted. "Bumrah is a frontline bowler and an important player in the team. If he is unfit, it will not be good for the Indian team. But it also provides an opportunity to other bowlers to prove themselves."
When asked about India's chances of winning, Sandhu said: "Winning the battle is not that important, winning the war is. If you're not winning big tournaments, what's the use of winning these small series? It's no point scoring runs and taking wickets against weaker sides. It's up to the [head] coach [Rahul Dravid] and captain [Rohit] because they are handling the team. They know better. It's their responsibility, they can't get away from this responsibility."
What do you make of the new Team India jersey for the ICC T20 World Cup 2022?