Our homegrown bhut jolokia took its first official export flight to the UK recently. Mumbai chefs share their tryst with the spice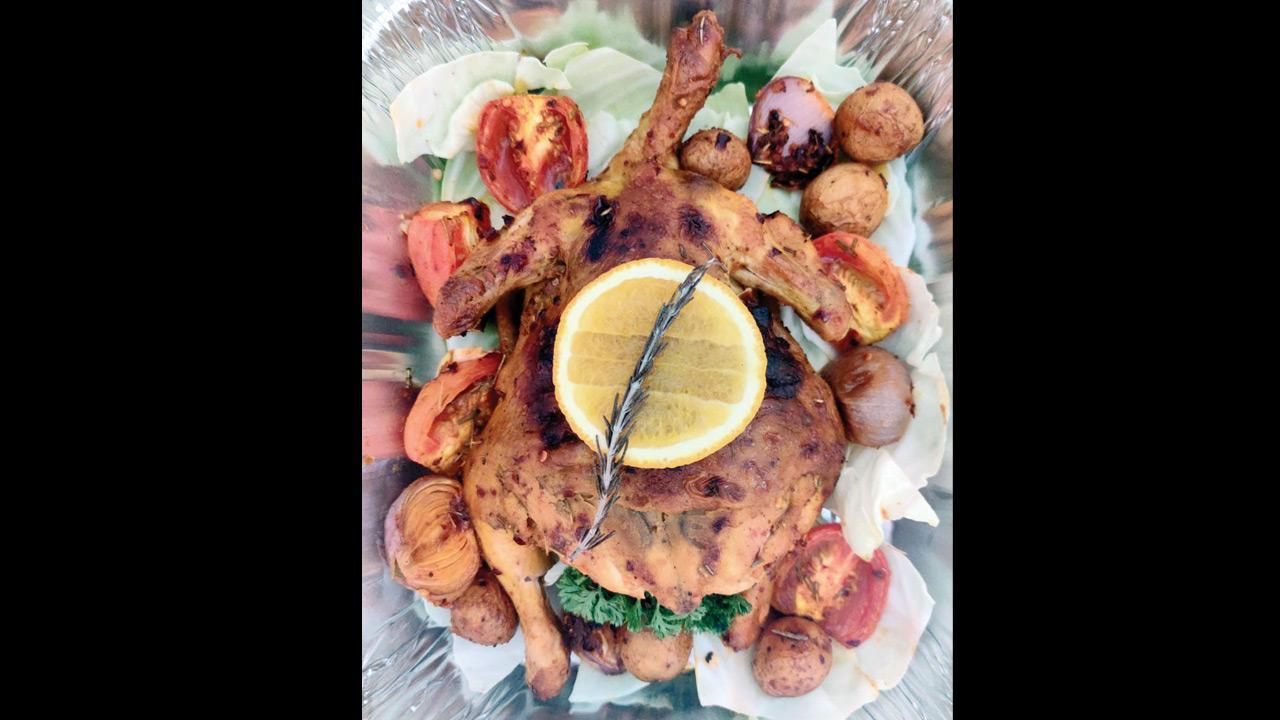 Grilled chicken by The Nomad Chef
India had some spicy hot news in July when bhut jolokia — the hottest chilli in the world that wears its GI (geographical indications) tag in Northeast India — was exported from Nagaland to London for the first time. To gauge our spiciest chilli, the Scoville scale comes in to measure the pungency (spiciness or heat) of chili peppers, as recorded in Scoville Heat Units (SHU) and based on the concentration of capsaicin content. On it, bhut jolokia scores 10,41,427. For comparison, Tabasco scores between 2,500-5,000.
Spice it up
Arjun Rastogi, co-founder of Naagin Sauce, gives us the backgrounder, "It is local to Assam, Nagaland, Arunachal Pradesh and the neighbouring states. The bhut jolokia experience has a signature 'slow burn' — the heat creeps up on you, and just when you think it's not that bad, it hits you! Expect watery eyes, maybe hiccups, and sweating. But if you love your spice, you'll appreciate that the heat doesn't just sting; instead there's this incredibly unique, almost fruity 'bloom' of flavour and heat that you can't get with any other chilli."

Lil Naagin ghost pepper pizza
There are spicier chillies elsewhere like Carolina Reaper and Pepper X but these are hybrids and variations using the bhut jolokia, he explains.
"The 'hottest pepper in the world' race led to the hybridisation of bhut jolokia. Its popularity worldwide and its standing as a previous world record holder for hottest chilli helps. The fact that it has an English name like 'Ghost Pepper' which has such a great ring to it, hasn't hurt either. The ghost pepper has also birthed some viral content classics over the years. YouTube is littered with videos of people challenging themselves to eat a whole bhut jolokia — only to crumble to the floor, guzzling down cartons of milk," shares Rastogi.
Fire up
At London Taxi, chef Rahul Desai sources the chillies from Manipur and pickles them for Death Wings. "Apart from the spice levels, these chillies have a sweet flavour profile too. The hot sauce for the dish is made with Habanero peppers and Sriracha sauce which gives this dish a spicy and mildly sweet and smoky flavour," says Desai.

Arjun Rastogi
On Monday, delivery pizza kitchen Little Gamby launches a Ghost Pepper Pizza with mushroom sauce, truffle oil, parmesan shavings, onion and potato chips. Chef Sushil Multani knows pairing the chillies and mushrooms can be a sort of vendetta between the two ingredients. "The mushroom and truffle flavour provides umami and ghost pepper cuts through it after a few seconds you've had your bite. Parmesan cheese gives the perfect balance," says Multani.
The chillies are most popularly used as sauce rubs. Suprio Bose of The Nomad Chef uses it as a base sauce or a rub for grills, just enough for it to give the heat and play with your senses along with the sweet, tangy and umami notes. "The idea is to balance it with other elements so diners can feel the heat but at the same time, they don't get overwhelmed by it," says Bose.
Handle with care
At Andheri's House of Asia restaurant in Mirador Hotel, executive chef Kamlesh Salve uses the chilli in various forms like fermented, dried and fresh for curries, sauces and chutneys, including an  Assamese-style barbequed chicken called Kukura khorika aru bhut jolokia chutney (Assamese-style barbequed chicken). "Adequate precaution has to be taken while processing the bhut jolokia. Wear proper eye goggles, double-vinyl gloves and a mask to prevent the direct intense aroma. If someone consumes it accidentally, drink cold milk; the natural fat in the milk helps soak the capsaicin. Yogurt and honey can help stop a burning stomach while a spoonful of ghee will aid in coating your throat," Salve suggests.
Bhut jolokia chicken curry