Tottenham striker in love with model Anne Moddler who spent COVID-19 lockdown with ex-Arsenal star Alexis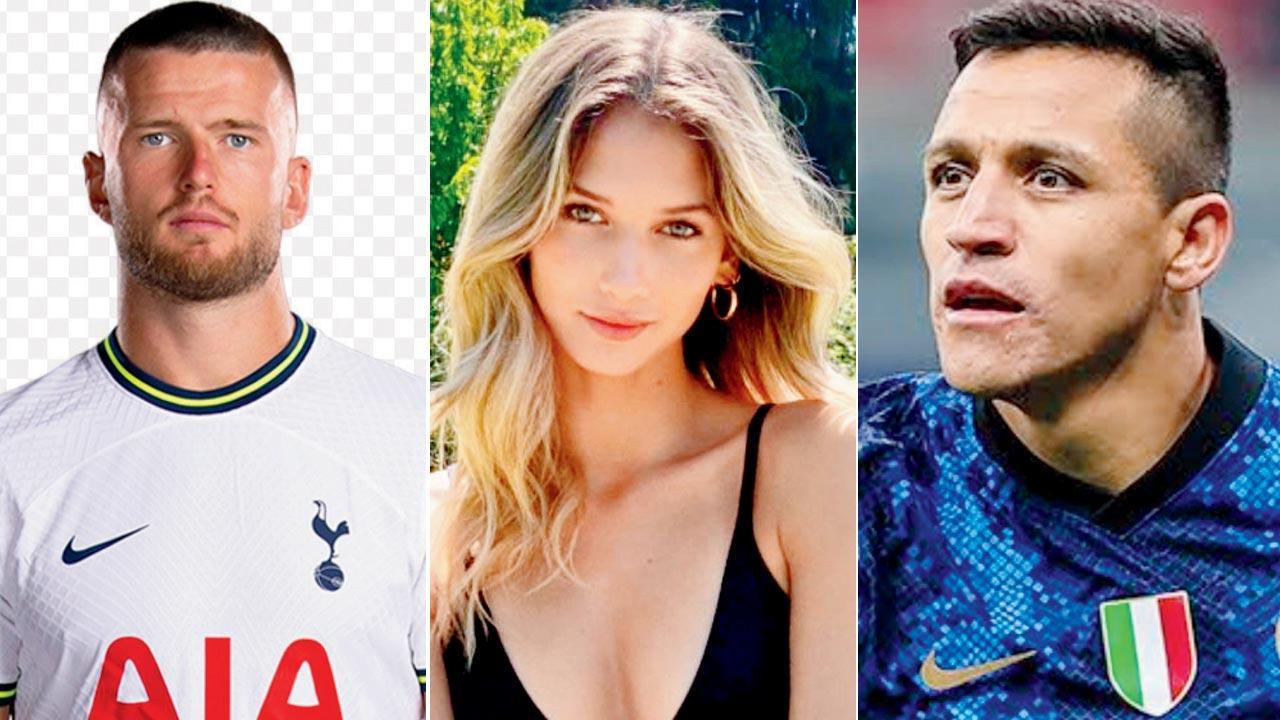 Eric Dier, Anna Moddler and Alexis Sanchez
England football star Eric Dier, 28, is dating model Anna Moddler, 24, who is the former girlfriend of ex-Arsenal star Alexis Sanchez, reported The Sun.
Tottenham defender Dier met the South African model through mutual friends and she has been regularly seen at EPL games. Some friends claim she is lucky for Dier considering Spurs have been doing well lately which includes a 6-2 thrashing of Leicester City.
"Eric and Anna are blissfully happy. They have been seeing a lot of each other. Eric has told pals it has been a great few weeks, getting back into the England squad and landing a stunning girl, who was previously on the arm of an Arsenal star. He can't stop scoring on the pitch, and has netted a cracker off of it. Anna is smitten and has told friends Eric could be 'the one'. They are getting serious, so watch this space," a friend told the British tabloid.  
Also Read: UEFA Champions League 2022/23: Kylian Mbappe, Erling Haaland shine, Chelsea suffer shock loss
Moddler and Sanchez were romantically linked just before the COVID-19 pandemic struck and she confirmed spending the lockdown phase with him. The model's friends are not sure why she split from Sanchez.