Instruction follows the office's under secretary's late night call to rescue a group of trekkers lost there; currently nearest police station is 40 kms away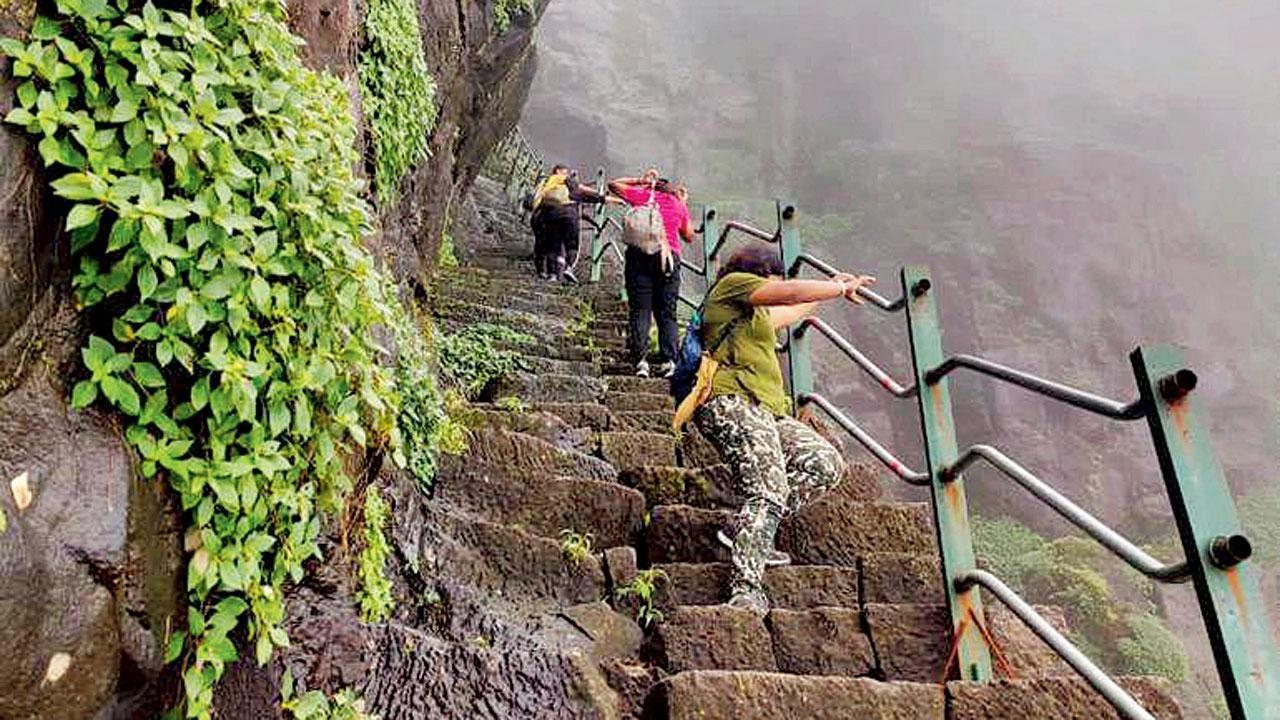 The difficult path to Ratangad Fort
The office of Deputy Chief Minister Devendra Fadanvis has instructed the Nashik Superintendent of Police to set up a police outpost near Ratangad Fort, for coordination with trekkers in case of emergency. The development comes after 17 trekkers from Mumbai were  stuck there on Saturday due to bad weather and had no way of seeking help. The group was rescued after one of the trekker's family members alerted a government official.
The 17 trekkers had set out on Saturday morning. The under secretary of the deputy chief minister's office, Amol Patankar, got a call from one of the relatives of a trekker, that the group was unreachable since Saturday evening. "As soon as I received the SOS from one of my acquaintances at around 11:30 pm, I contacted the Nashik SP and asked him to help. The State Disaster Response Force (SDRF) was also contacted and the group was rescued early on Sunday," said Patankar. "We have asked the Nashik SP to set up an outpost there to ensure some communication to coordinate with trekkers in case of an emergency." Patankar added further.
ADVERTISEMENT
Local guide also stuck
"We started the trek at 8:30 am and reached Ratangad Fort, which is at 4,200 feet from the base camp. We were supposed to return in the afternoon, but the weather was very bad and it was raining heavily. We had a local guide, but he was also stuck with us. We were not very familiar with the stretch and got lost when we tried to return despite the weather. We had the guide with us, but we still got lost. We got scared and walked for more than 7-8 hours in the night. We managed to find and reach base camp at around 12:30 am," said Sarita Dash, one of the trekkers.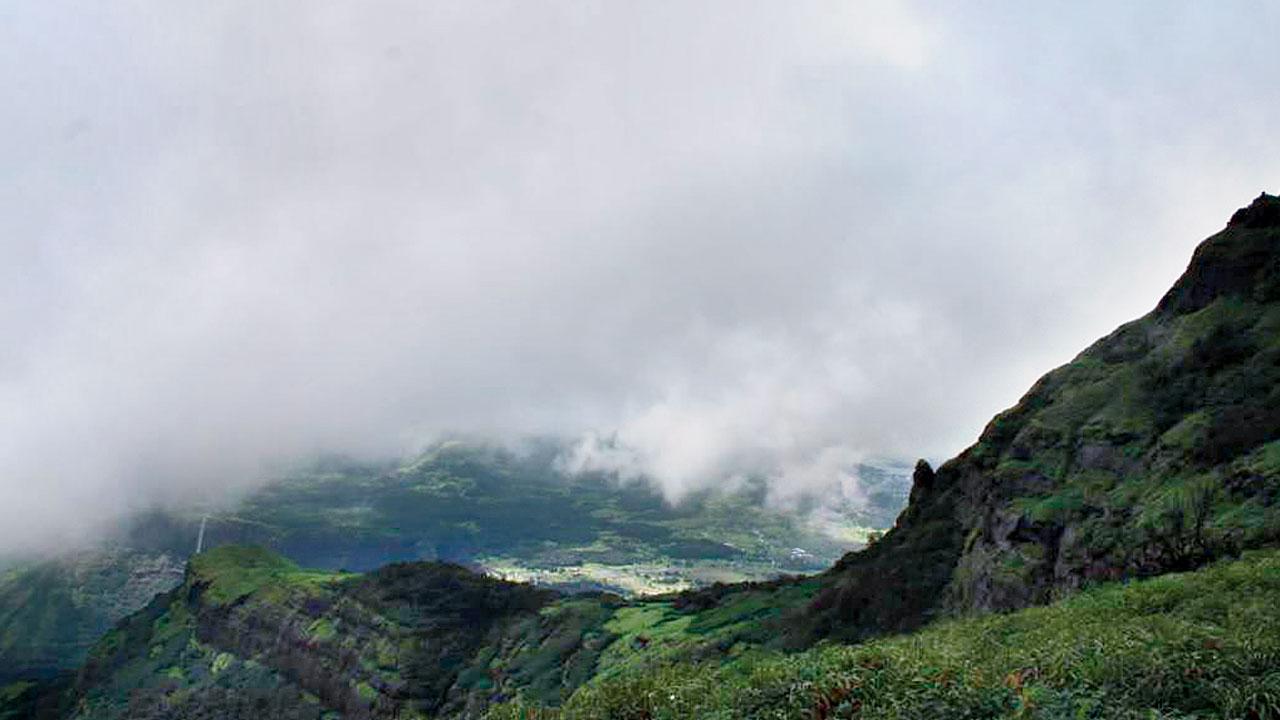 The view from the fort that day
Another trekker said, "The view was so mesmerising, but it was raining very heavily and was slippery too. There was absolutely no mobile phone network. I contacted my family when we reached base camp and they could not hear anything but at least they got to know that I was safe." He added, "Having a police outpost mid-way would be very helpful for trekkers because after sunset it is very dark, and people lose their way despite having local guides. This happened to us and we took the wrong turn due to very low visibility and walked for around 6-7 hours before we found base camp."
'Need safety measures'
"This place has a great potential as one of the top trekking experiences in Maharashtra, better than some more famous places like Harihargad. I was actually thinking of bringing some of my US colleagues on this trek in future to show them the beauty of Maharashtra, especially the Sahyadri range. I will reconsider now till safety measures are in place or we go with a professional trekking group," said another of the trekkers.
The local police took at least one hour and reached base camp by 12.30 am where they met the trekkers. The deputy chief minister's office discovered that the nearest police station from the Ratangad Fort is approximately 40 kilometres away, making it difficult for police to reach the location in the event of an emergency. 
Quotes
'We were not very familiar with the stretch and got lost when we tried to return despite the weather. Despite having the guide with us, we got lost. We got scared and walked for more than 7-8 hours in the night. We managed to find and reach base camp at around 12:30 am'
- Sarita Dash, one of the trekkers
'Having a police outpost mid-way would be very helpful because after sunset it is very dark, and people lose the way despite having local guides. This happened to us and we took the wrong turn due to very low visibility and walked for around 6-7 hours before we found base camp'
- Another group member