When it comes to web series, "Roohaniyat" has been the most popular one of 2022. It's available to watch exclusively on Mx Player.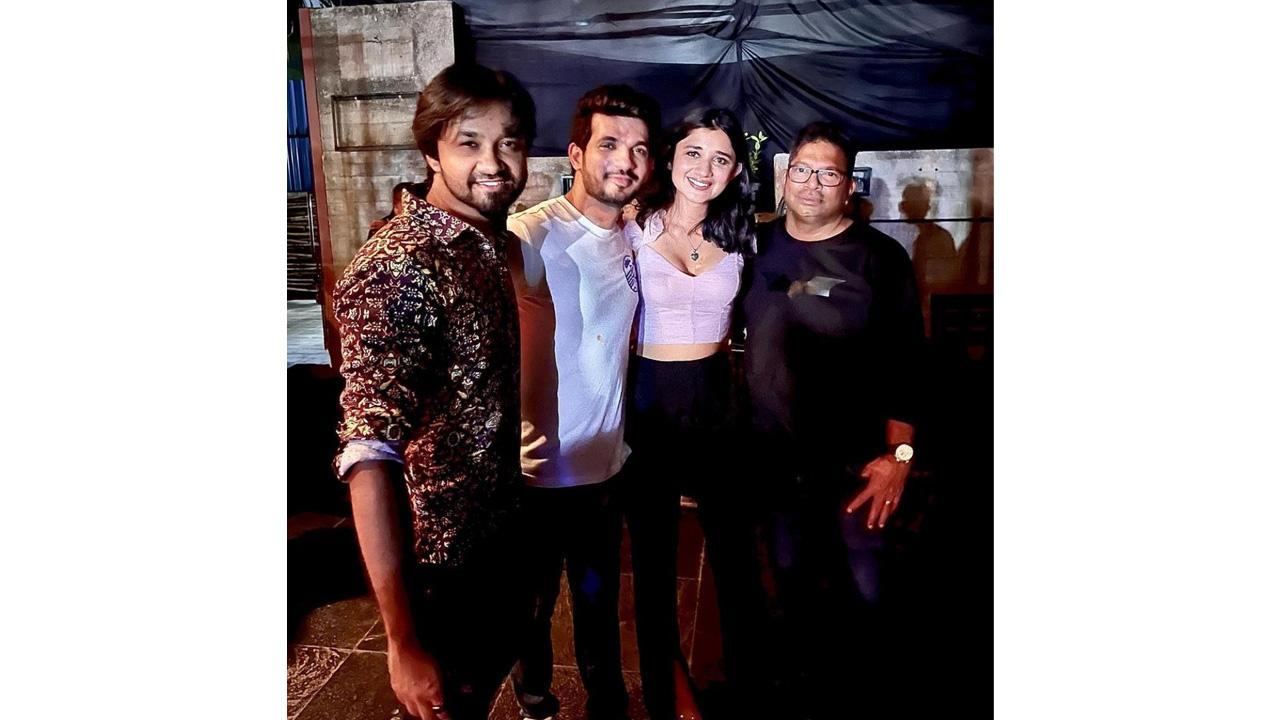 This Show earned the maximum engagement in the second season.
Roohaniyat success party was therefore held recently in Mumbai wherein the star cast such as Arjun Bijlani, Kanika Mann was seen celebrating with the singer composer Rishabh Srivastava.
"Roohaniyat" is a complete musical. It features 5 original songs and 2 reprise versions, they have all been composed by Rishabh Srivastava who has even scored the background music of the show.
Rishabh is a multitalented composer singer who hails from Noida. Prior to "Roohaniyat", he gave beautiful music in the movie called "Dear Dia".
Having released nearly 40 songs and worked with eminent artists such as Shankar Mahadevan, Javed Ali, Ankit Tiwari, Jyotika Tangrietc Rishabh will now be seen in newer projects. Basically rishab is from Noida uttarpardesh in 2011 for his musical career he shifted in Mumbai after the lot of struggle he done lot of movies, series& songs he is done many songs for zee music. Lot of singing projects are lined up like Chirag nagpal's film Psychoo &Fevicol& lot of Punjabi &   Hindi movies he was very happy for the success of rohaaniyat in series roohaniyat rishabh give his 100% mx Original audience really appreciate his work in roohaniyaat