The commissioner was asked about the pothole-ridden roads and to give a presentation on how the BMC planned to tackle these cavities which have caused injuries and in extreme cases, even fatalities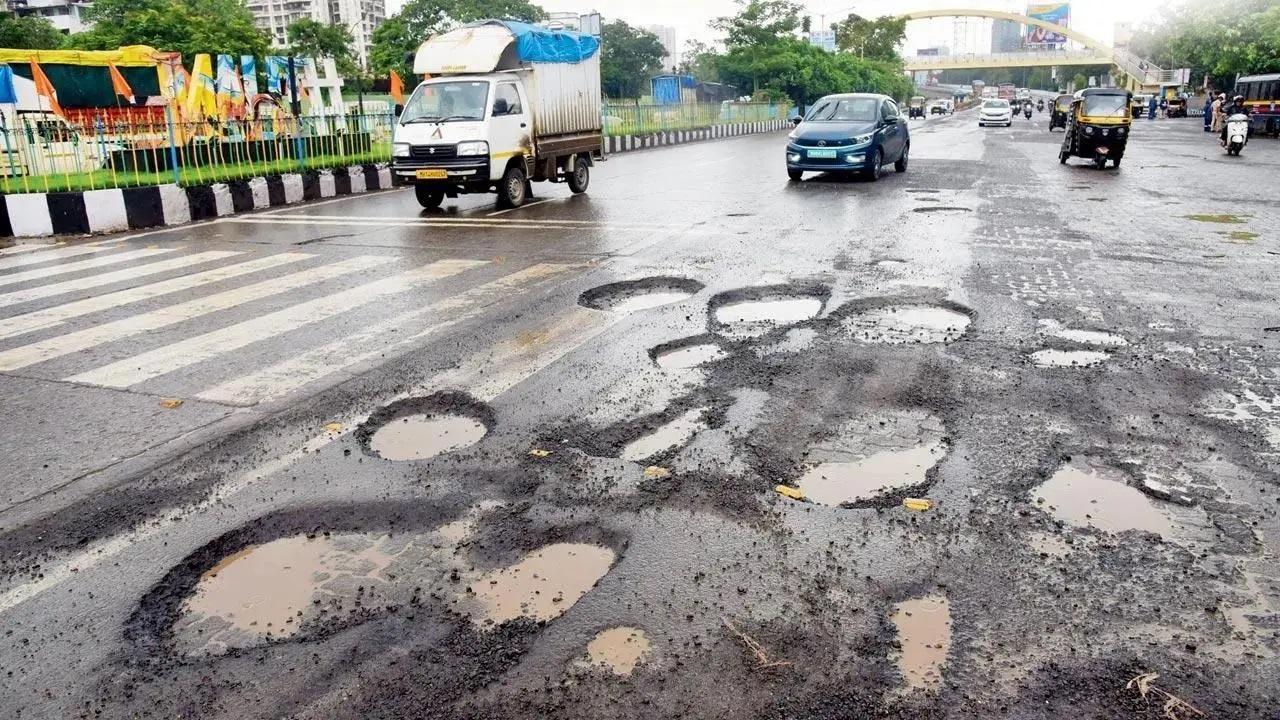 Representative Image
A few days after the BMC commissioner was called to the Bombay High Court to answer a division bench on pothole-ridden roads, some standout points from his presentation to the chief justice stick in the mind.
The commissioner was asked about the pothole-ridden roads and to give a presentation on how the BMC planned to tackle these cavities which have caused injuries and in extreme cases, even fatalities. 
The commissioner cited four kinds of material used to fill these craters. We wish that the civic authorities choose the best and most hardy, long-standing material.
They said that mandals have been digging holes on the road for erecting stages for festivals. This has to be tackled by civic authorities and organisers on a war footing. One cannot have the same bugbear year after year.
Certain facilities like wiring, cables etc. need digging and trenching even during monsoon on emergency basis. This, the BMC said, also means the roads have to be dug up sporadically. Again, one has to see that there is some resolution as this is going to be a recurring problem.
Heavy vehicles, traffic density are all huge challenges for a city as large and traffic-dense as Mumbai. The traffic authorities and BMC will have to sit together and find a way out.
Most significant though is the civic commissioner's statement that Mumbai be managed by a single authority, like the BMC. So that there is less fragmentation, time wastage and different parts of the city come under one administration umbrella so that communication is clearer, and action more expeditious.
While not exactly the same, one presumes this would be something like single-window clearance for projects, roads being the first perhaps. This certainly needs to be addressed, and if done should change completely, how the city functions, how our infra problems are addressed and the path ahead.