The temple town by the banks of the Narmada is the perfect example where authorities and locals have created a model to keep commercialisation in check, a common sight that plagues most religious tourist attractions in India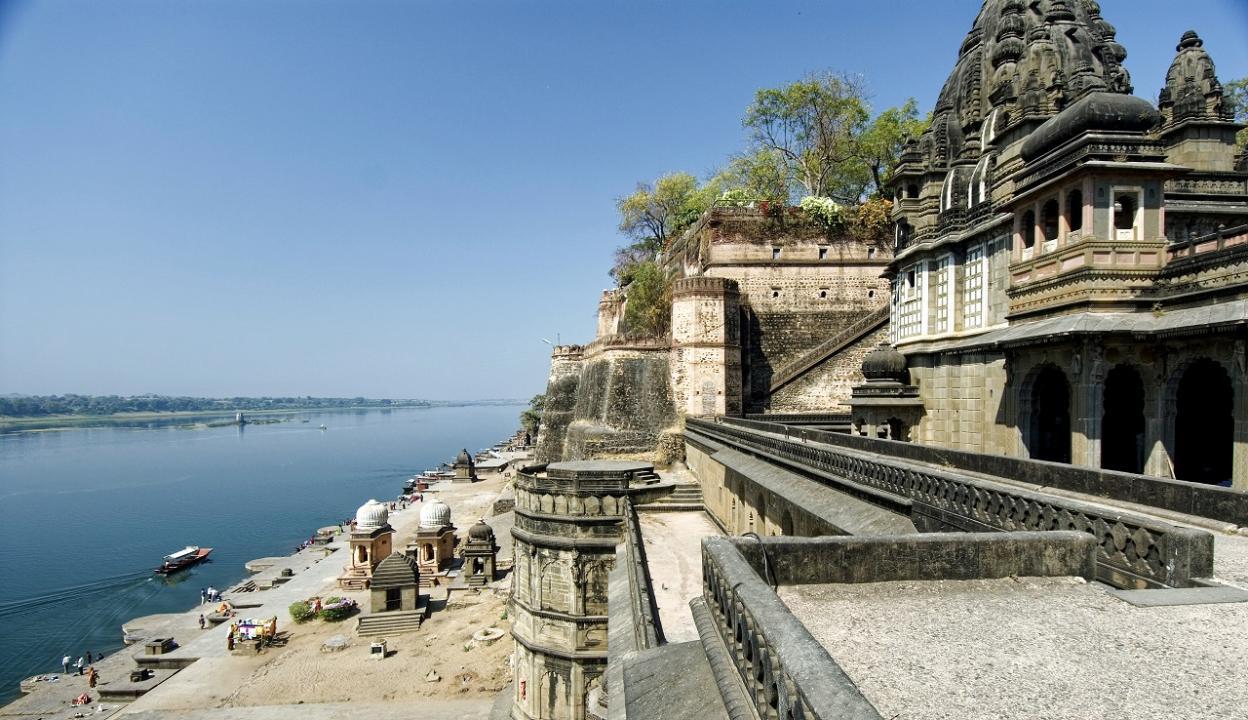 People take holy dip at river Narmada at Maheshwar Ghat in Madhya Pradesh. Pic/iStock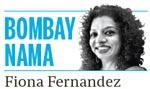 Our car had left the lush, rolling landscape of Mhow and its surroundings, and was inching closer to our destination—Maheshwar. We had heard and read a lot about this temple town's quaint, untouched character, and its scenic ghats. And so, as soon as the vehicle entered its winding gullies, our eyes were glued to see if all of these claims were true. Lined by either single or double-storeyed structures, some over a century old, we noticed that it was relatively early [11 am!] in the day for this town to open up. Shutters of kiranas and hardware shops were being lazily rolled up; jewellery store owners were dusting the gaddis and takias of their sparse interiors, for their customers who, we learnt later, would stroll only by evening. Shops selling the famed Maheshwari weaves were in no rush to woo passers-by. A sleepwalking rooster wasn't sure if it should cross the road or not, and didn't end up as road kill! We were watching a slow-motion reel, minus the special effects.
We wondered if the town would come to life by the weekend because up until then there were no crowds at its chowks or at the marketplace. En route to the Narmada ghats that Friday evening, we stopped by the Ahilyabai Devi Ram Mandir that shares a boundary with the Ahilya Fort. It was a celebration of architecture, masonry and detailed stone sculpting, with inspiring jaali-work. Apart from the squeaky clean environs—we spotted sweepers across this route diligently doing their job—the space was devoid of pesky vendors peddling goods of religious significance, or making false claims of miraculous souvenirs. The pleasant surprises continued at the spotless ghats. No cotton candy sellers, juicewallahs, or noisy hawkers selling snacks; no plastic litter or overflowing bins; some bumper cars to entertain kids were the lone eyesore, but we are nitpicking. A few cows and strays were minding their business as if on autopilot. The faint, soothing sounds of temple bells from a distance, and the odd splash made by adventurous bathers who dared to swim in the rapidly flowing, rain-fed Narmada was our background score. A security guard was doing his job by the entrance to the ghat, while the small groups of young weekend revellers were too busy taking selfies, or egging boatwallahs to cruise them down the Narmada on what seemed like a nervy ride.
The following day, as we strolled down Mahatma Gandhi Road, the same laidback vibe endeared us even more. Apart from the 'I Love Maheshwar' neon sign on the approach road to the ghats where tourists posed for selfies, there were no ugly interventions. Stores selling Maheshwari weaves were all too happy entertaining walk-in customers, confident that their designs would do all the talking. Even on learning that we were from the big city [and this we've commonly faced in other touristy spots], there was no extra effort to sweet-talk us into going all out. Interestingly, we didn't spot pokey inns or 'budget' hotel signboards for overnight stays. We stepped into a bangle seller's shop to check out her extensive collection and were the only souls in the minimalist shop. Thanks to her patience, undiluted attention and quirky designs, we left the store with a cool haul.  
Despite the steady stream of devotees to the temples that dot the ghats over the weekend, things didn't get out of hand, be it the number of stalls and vendors, or lack of cleanliness along this stretch. Even the original house dedicated to the awe-inspiring legacy of Ahilyabai Holkar was devoid of fanfare. Inside a basic vernacular style structure, we took a pictorial and tableau walkthrough of her life, and her family's exploits. All for free, of course. Honestly, we hope the site gets a dekko by conservationists to insure its longevity; for a change, we were secretly hoping to take home a postcard or rare book, but going by what seemed to be Maheshwar's stamp of staying low-key, there was no souvenir shop. Then again, we were all too happy to leave with the memories.
Maheshwar's non-commercial character was an eye-opener. The town was thriving in a bindaas sort of way, and seemed in no rush [at least that's the impression we got] to bring in the big bucks or 'commercialise' the place. How often have we come across the opposite scenario, not just in big temple towns like Rishikesh, Udaipur, Varanasi or Nashik but even at Elephanta, which draws in devotees apart from tourists? In this town, there seemed to be a clear intent where authorities and its citizens had a successful template in place, where they were pulling out all stops to ensure the sanctity of this religious location and tourist spot was retained. There are simple, practical observations for civic authorities and urban planners at every corner and bend that are worth documenting and more importantly, easy to implement. Now, if only the powers in these places could drop the 'Big brother knows best' tag, and take note. 
mid-day's Features Editor Fiona Fernandez relishes the city's sights, sounds, smells and stones...wherever the ink and the inclination takes her. She tweets @bombayana
Send your feedback to mailbag@mid-day.com