How much would you pay for the spectacles of a depraved killer who cooked human flesh in his apartment? In today's insane world, 1,50,000 US dollars is apparently a good start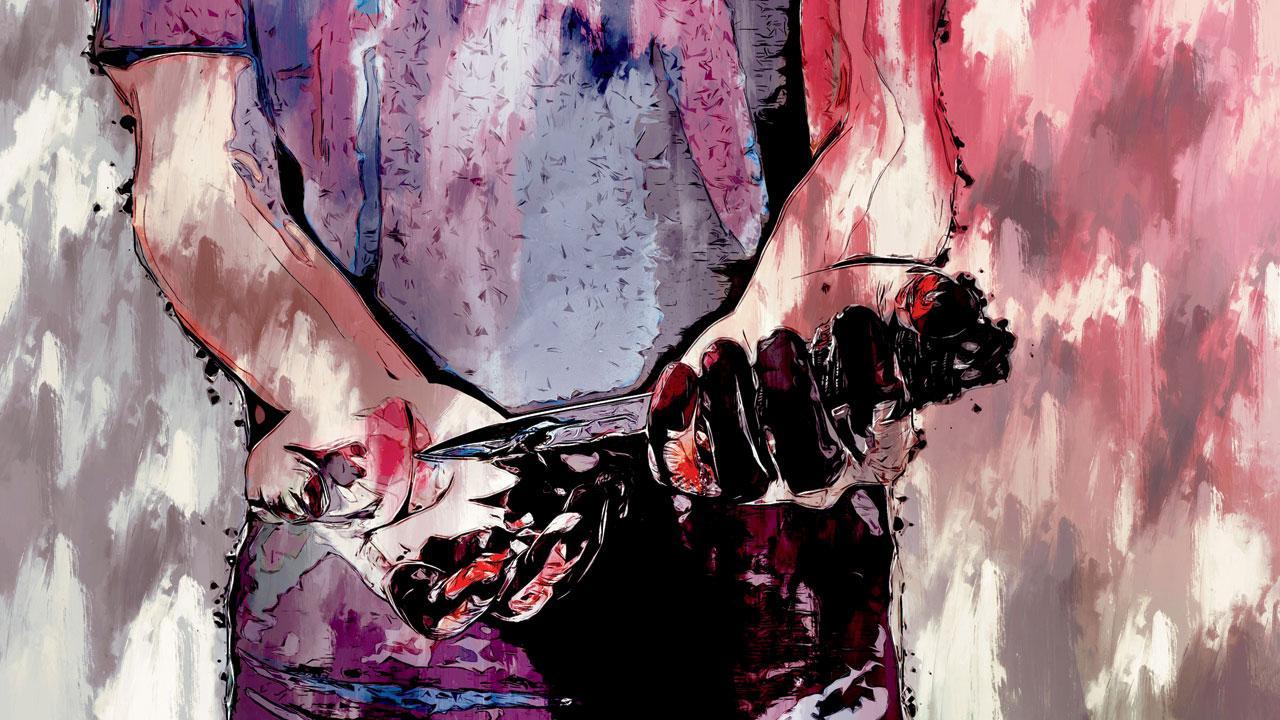 An American, who killed and dismembered 17 men and boys, mainly black or brown, mostly in the 1980s, has now become something of a legend. Representation pic
I've spent the last three days watching a TV series that should never have been made and which no one should see—but which is already today's most-watched streaming show. I will admit that I watched it with feelings of fascination, revulsion, horror and outrage. A part of me was transfixed by the gut-twisting, grisly events in that story.
The series tells of a young American—let's call him John—who murdered and dismembered 17 men and boys, mainly black or brown, mostly in the 1980s. In the gay bars he frequents, John is introverted, hesitant, shy and not much of a talker. He seduces his victims by befriending them and inviting them to his apartment, where he drugs them. 
Once they are immobilised, he shoots polaroids of them stripped naked before using a power drill and a hacksaw to systematically cut off their body parts, some of which, like the heart, he will cook and eat later. His room stank of rotting human bodies and his immediate neighbour—let's call her Janie—complained to the police repeatedly for years about the smell.
But the police have a way of ignoring people of colour, women and minorities, even in India. They ignored Janie. One of John's victims, a 14-year-old southeast Asian immigrant, managed to escape before being dismembered and fled to tell the police. They brought him right back to the apartment and left him with the killer, who then completed butchering him.
After 13 years, in which he got away with murder and systematic cannibalism, John was finally caught. He readily admitted to everything and received a life sentence.
For me, that was when the true horror of this story began, because the serial killer somehow morphed into an icon.
Two days ago, Cult Collectibles, a Canadian website dedicated to 'murderabilia', announced that it would be auctioning John's eyeglasses, the ones he wore in prison. Taylor J, described as the "founder and president" of Cult Collectibles, is covered with tattoos and has a twitchy right cheek. The words 'AWAY' and 'TEAM' are inked on his cheeks, in addition to a star of David between his eyebrows and a thick nose-ring. He looks very goth. 
He thinks 150,000 US dollars would be a reasonable starting price for the eyeglasses. 
A depraved killer who cooked human flesh in his apartment is, it seems, something of a legend now. John is a 'brand' and his life has great commercial value. His spectacles can go for about the same price as Amy Winehouse's famous heart-shaped Moschino bag or Indiana Jones's hat.
John's notoriety started much earlier, when the Boneyard Press released "one sick mother of a comic" about John's crimes, claiming to examine evil close-up so that we may be saved. The first frame describes John thus: "At 31 years old, he's one of the most talked about men of a new decade, eclipsing movie stars, politicians, rock stars and athletes. His name has become synonymous with evil and perversion."
John's father cashed in with a book about what a bad father he'd been.
In prison, John himself realised his celebrity status when he started getting fan mail, including dollars and sometimes erotic photos.
Binge-watching John's story taught me this: you and I both make such TV shows successful because we are riveted by unspeakable vileness. John's murders and his fans' obsession with his life and collectibles share one trait—a lack of empathy for the terrible pain and lifelong trauma he brought to his victims' families.
When did we lose our empathy? The answer, it seems, is in a pea-sized part of the brain called the amygdala, the nerve centre for kindness, compassion, goodwill and empathy. Meditation and gratitude make the amygdala larger. But traumas such as an abusive childhood, domestic violence, war and torture do the opposite: they shrink the amygdala. Kindness dies, and cruelty becomes tolerable, even acceptable.
John's childhood was turbulent, lonely and twisted. His amygdala may have disappeared. It's impossible not to ask the next question: in this violent world, where trauma lurks behind each corner, is there a part of us that is not offended but fascinated by homicidal cannibals? How are our amygdalas doing?
I was inspired by Joseph Zilber, a real estate magnate, who heard that John's belongings—like his knives, the pans in which he cooked his victims, blood-stained bed sheets, bones—were being auctioned by the victims' families. Fans were lining up for 'murderabilia'. Horrified that these "tools of death" could end up as coveted artefacts, Zilber raised 407,225 US dollars and bought them all up—and had them pulverised at a waste disposal site.
John's bestiality is celebrated every time his story is told, whether on TV, comic, novel or coffee table conversation. We become a little more numb to the emotional devastation such people leave in their wake.
That's why this column today does not mention the killer's name, the TV show or the network that aired it.
Here, viewed from there. C Y Gopinath, in Bangkok, throws unique light and shadows on Mumbai, the city that raised him. You can reach him at cygopi@gmail.com
Send your feedback to mailbag@mid-day.com
The views expressed in this column are the individual's and don't represent those of the paper.