As brutality escalates in Iran crackdown, brave anti-hijab dissenters need the support of United Nations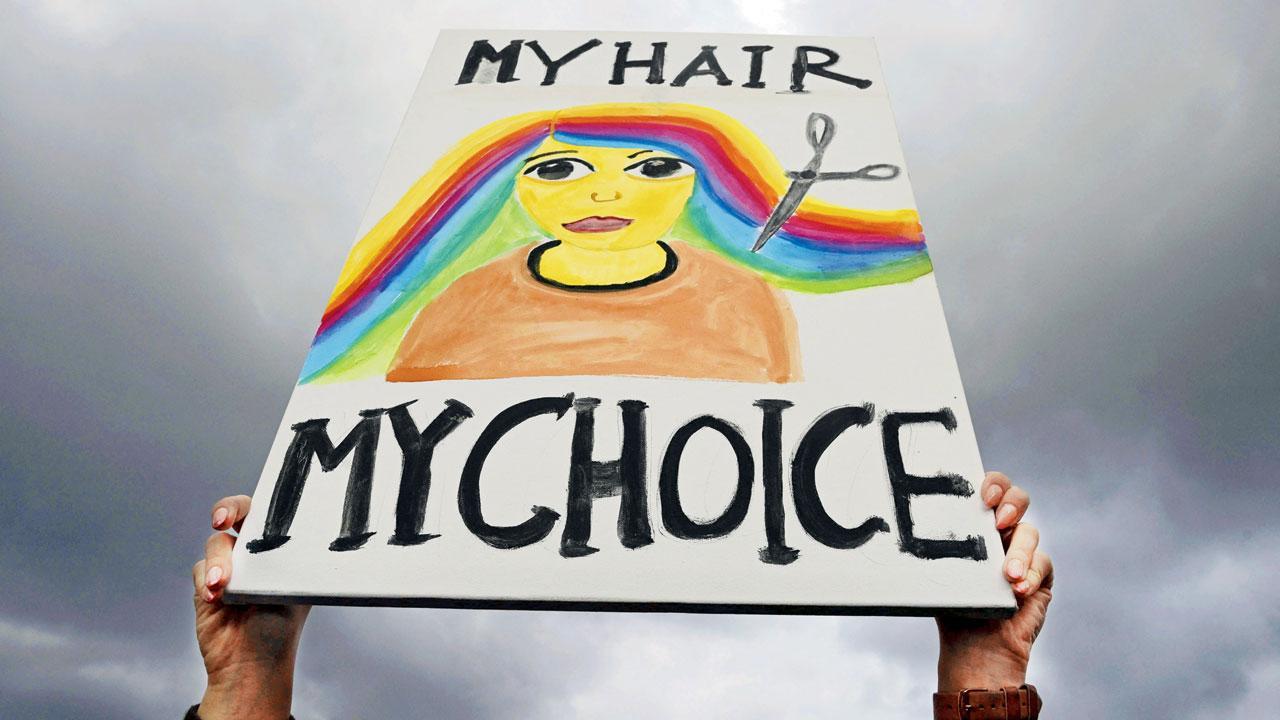 A demonstrator holds a placard reading during an agitation in Berlin in support of the Iranian protesters, following the murder of Mahsa Amini by the Iranian morality police. Pic/AFP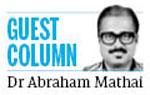 The brutal crackdown against women's oppression in Iran has reached a boiling point. Hadis Najafi, a 23-year-old Iranian woman, was shot dead by security forces in Karaj city, near Tehran, last week. Shot six times, she sustained multiple injuries to her abdomen, neck, heart and hand. She was killed simply because she stood up against patriarchy. The same patriarchy that killed another young woman, Mahsa Amini, on September 16.
Amini was shot by Iran's morality police for refusing the symbol of oppression-hijab (a head cover). Najafi was shot dead because she protested against the vicious morality police and the horrifying, barbaric, religious norms that have subjugated women in Iran for decades. Like Amini, she has now become a symbol of valiant defiance against the Islamic regime.
Voice, choice
Women must have the autonomy to decide whether they want to wear a hijab. It is not up to the religious leaders to force women to do so. The death of Amini was followed by a steady stream of reports about other women who have become victims of the same atrocious and heinous religious fundamentalism. Women are killed for not adhering to dictatorial, misogynistic, archaic and repressive norms.
Redundant police
Is this the world we want where women are killed because they do not 'consent' to certain cultural norms that have oppressed, not emancipated them for centuries? Is this the world we envision where women are disempowered? The voices of dissent that question and speak truth to power are being silenced. In the past few days, we have lost 76 lives. Their only 'crime' was that they stood up for the human rights of women in Iran. Their 'crime' was that they stood up against customs and traditions that have curbed women's freedom for ages. How many more deaths will it take for Iran's redundant morality police to realise the gravity of their acts?
The hijab burning and hair chopping is a manifestation of bottled-up anger and frustration. This has now found public expression through demonstrations. Global anger and outrage is increasing and these brave Iranians are realising they have allies. Yet, to ensure fundamental human rights, women in Iran need support from the United Nations Commission on Human Rights at the earliest. Ensuring fundamental rights is part of the UN mission.
The writer is the founder-chairman of Harmony Foundation, which works in the human rights space, and former vice-chairman of Minorities Commission.
Do you go for heart health checkups regularly?