With numerous Twenty20 leagues to ply one's trade in, representing their region doesn't stay up on the wish list for some West Indies players even for big events like the World Cup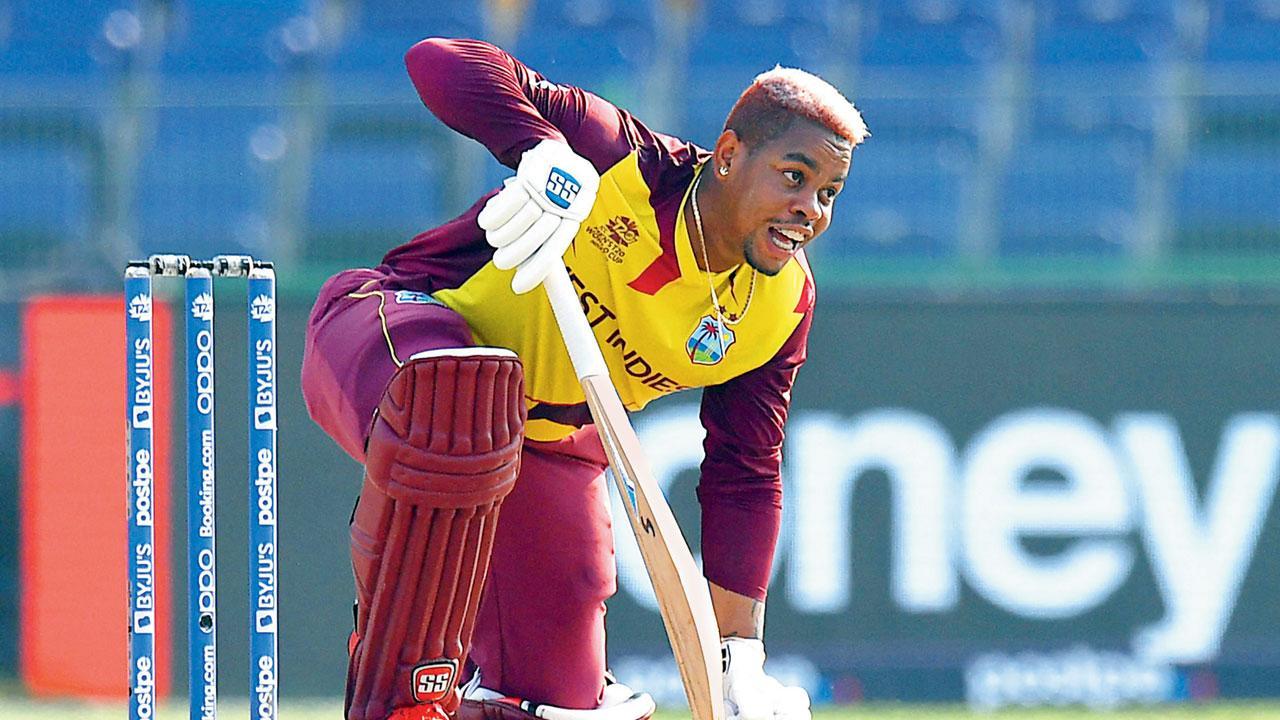 West Indies' Shimron Hetmyer reacts during the ICC Twenty20 World Cup against Australia at the Sheikh Zayed Stadium in Abu Dhabi on November 6, 2021. Pic/AFP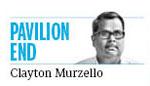 Be proud of your ancestry and upbringing. Teach youngsters thatwith hard work, dedication, education and training, they can overcome their underprivileged environment.
Turn your cricketing success into something tangible for your country.
There are great players and players of great innings. Great players are consistent. Form is temporary, but class is permanent.
Take your place in history, as you are examples to the human race and worthy ambassadors for the West Indies."
Desmond Haynes, the current West Indies chairman of selectors found this 1992 handout prepared by Wes Hall, the great West Indies fast bowler, important enough to reproduce in his biography written by Rob Steen.
Hall, in his capacity as Barbados Minister of Tourism, had the above sheet distributed to the Australia-bound West Indies team, then led by Richie Richardson.
They went on to win the Sir Frank Worrell Trophy against a strong Allan Border-led Australian team albeit for the last time. The men from Down Under clinched 10 more Worrell trophies and one series—in 1998-99—ended up 2-2.
While the West Indian domination over Australia in kangarooland has well and truly ended, they are in for a big challenge in the qualification round of the T20 World Cup and then to beat some big teams in their quest to replicate their trophy-winning efforts of 2012 in Sri Lanka and 2016 in India.
The Nicholas Pooran-led outfit were dealt a blow even before the first ball was bowled in their World Cup tune-up series against Australia with the Shimron Hetmyer affair.
Hetmyer, who led the Guyana Amazon Warriors in the Caribbean Premier League, had asked to be put on a later flight due to personal reasons. When it came to boarding his rescheduled flight, he told Cricket West Indies' (CWI) Director of Cricket Jimmy Adams that he wouldn't be traveling to Australia.
Luckily for the West Indies, Hetmyer's replacement is a worthy one —the in-form Shamarh Brooks, who guided Jamaica Tallawahs to their CPL triumph.
Pulling out of tours at the last minute has not been unprecedented in West Indies cricket. Respected Caribbean commentator and writer Fazeer Mohammed reminded viewers on Sports Max how players like Brian Lara and Carl Hooper did so as well and bemoaned the fact that playing for the West Indies is no longer a priority for some players.
Hetmyer appears to fit in that category. With so many T20 leagues to ply one's trade in, representing their region doesn't stay up on the wish list for some players. And Mohammed has seen enough of antics by the players for him to believe that this "for personal reasons" business has gone too far and that the players are treating West Indies cricket as a doormat.
With the right kind of backing of his cricket board, Haynes can be depended upon to have a positive impact on Caribbean cricket. He has had his disappointing moments with the establishment as early as his first season of international cricket when they dropped him for joining Kerry Packer's World Series Cricket in the 1977-78 Test series against Australia. He also had issues with the management towards the end of his career. So, he understands the kind of stress players can be put under by administrators. At the same time, he never lost sight of the pride factor in West Indies cricket. The lure and riches of T20 leagues notwithstanding, it is hard to digest players not wanting to represent their region. Yes, we have not heard Hetmyer's side of the story and he should put it out there. But he has declined to be part of the squad despite the board granting him another date to board the flight to Australia and that maroon West Indies cap has been shelved.
All these years we have heard about cricketers willing to do anything to wear their country's colours. The late Frank Tyson, the England fast bowler of the 1950s, used to kneel in prayer every night, asking the almighty to make him an England cricketer.
Haynes himself indicated in his book that people thought he was a young loud mouth when he spoke openly about being convinced that he'll bat for the West Indies someday. That's the kind of determination, drive and desire he had.
With due consideration for Hetmyer's unpublished personal problems, it does appear that the colour of maroon has been usurped by the colour of money in the West Indies.
Maybe Hall, 85, should think of sharing that 1992 note to the current set of players.
mid-day's group sports editor Clayton Murzello is a purist with an open stance.
He tweets @ClaytonMurzello. Send your feedback to mailbag@mid-day.com
The views expressed in this column are the individual's and don't represent those of the paper.