Shah in 2011, just 22 at the time, started The Kashmir Walla to bring the stories of Kashmir to the world, and he did, even during internet ban. But now he is lodged in jail, and no one knows when he will be out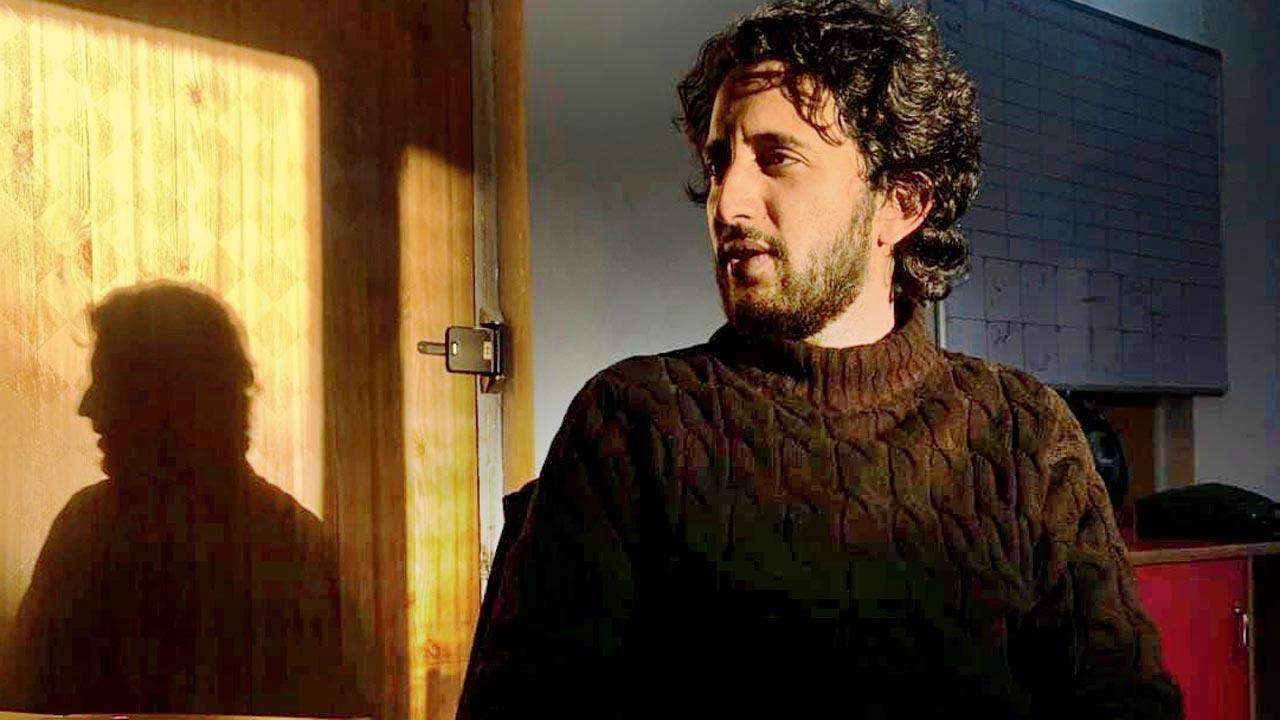 Fahad Shah at the TKW office, from where he wrote, with a voice edgy with anger, at a time when people were hungering for news from Kashmir. Pic/Twitter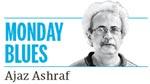 Yashraj Sharma flew from Delhi to Srinagar on February 5, the day after 32-year-old Fahad Shah, editor of The Kashmir Walla, or TKW, was arrested under the Unlawful Activities (Prevention) Act. Yash says the trip was a call of duty for him as he had chosen TKW to do his internship in 2018, believing he could fathom in Srinagar why people hit the streets at the killing of a militant. In those days, TKW did not have an office. Fahad and he met at a coffee shop. Yash asked, "Who are TKW members?" Fahad replied, "You and I will launch TKW."  
This was not strictly true, for Fahad started TKW in 2011, editing pieces submitted gratis and writing stories as well. The website would not be regularly updated, then not at all between 2014 and 2016, when Fahad won a scholarship to study in London. On his return, even as he wrote for publications at home and abroad, Fahad decided to revive TKW in 2018. They rented a place, swept and swabbed it, hired furniture and staff. They brought youthful exuberance to TKW, which began earning revenue from Facebook and Google ads and receiving donations.  
Just as TKW began to flap its wings, the Union government, on August 5, 2019, read down Article 370 and shut down the internet, causing an existential crisis for the website as it could not be updated. No new stories implied no clicks—and zero revenue. Fahad and Yash hit upon an idea—one of them would fly to the Delhi airport, seed the website with fresh stories, and take the first flight back home. TKW was back to satiating those hungering for news from Kashmir, with a voice edgy with anger. TKW was now in the state's crosshairs, for displaying a daring that most Kashmiri publications eschewed. 
 
The axe fell on Fahad on February 4 this year. The end seemed inevitable.  
But they had not reckoned with Yash, who, in the summer of 2021, had heeded his mother's pleas to return to Delhi. He abandoned lucrative freelance assignments, without a thought, as soon as he heard Fahad had been arrested. Yash is now TKW's acting editor, works without a salary and ensures the website, with a team of seven journos, does not collapse.  
He stays with Fahad's family, in his mentor's room. When he comes down every morning, Fahad's mother hugs and kisses and blesses him, even as her husband, a retired constable, looks on. At the dining table, she insists he must have an extra helping of Fahad's favourite dishes—methi maas and paneer, for instance. It is as if she mistakes him for Fahad. "I could not abandon Srinagar because of the love and protection the TKW team provided me when I was an intern," Yash starts sobbing. He is 23 years old. He sobs for several minutes, ultimately recovering to say, "They wanted Fahad to shut up." 
 
"I utter and I am," wrote Pablo Neruda. Through his utterances Yash connects to his self. Kashmir is seldom bereft of issues to discuss—and perhaps lament.  
For instance, consider this: On February 4, Fahad was booked under the UAPA for reporting that the father of a teenager killed in a gunfight in Pulwama had claimed he was not a militant. The report was deemed fake news, as the deceased's sister later said he did not heed the call of the security forces to come out of their family home where armed militants had taken shelter. TKW had featured the sister's version as well. Fahad was granted bail on February 26.  
He was immediately arrested for a case lodged in 2021, when TKW had reported that the Army compelled a school to fly the tricolour on Republic Day. Fahad, yet again, was granted bail on March 5. And yet again, he was arrested under UAPA for a 2020 story. Two days before the court hearing, due on April 16, Fahad was booked under the J&K Public Safety Act (PSA), which permits detention of a person for two years in case the government thinks he or she is a threat to the state. The Act does not allow for bail, reducing to academic interest the possibility the court could have set Fahad free in the 2020 case.  
Next, on April 17, yet another UAPA case was slapped on Fahad for publishing, in 2011, The Shackles of Slavery Will Break. Fahad's residence, now also Yash's, was raided, as was the TKW office. They took away laptops, hard drives, and the Macintosh computer the TKW team used for editing videos.  
The Shackles was the author's secessionist propaganda that masqueraded as an opinion piece. Blame it on Fahad's callowness, then only 22. Yet it is no less bizarre that the state should use an 11-year-old piece to torment Fahad. The Fear and the Allure of Dissent was the topic social psychologist Ashis Nandy recently spoke on at Delhi's Press Club. Dissent tempts individuals because it is a way of being honest to themselves. But dissent also has a price. Yash met Fahad in June. "He has become pale, thin, no longer the person who I knew once," Yash says, sobbing.
The writer is a senior journalist
Send your feedback to mailbag@mid-day.com
The views expressed in this column are the individual's and don't represent those of the paper