In a notification, the police said, in Chunabhatti Traffic Division, the Metro 2B project is underway and pillars will be erected on S.G. Barve Road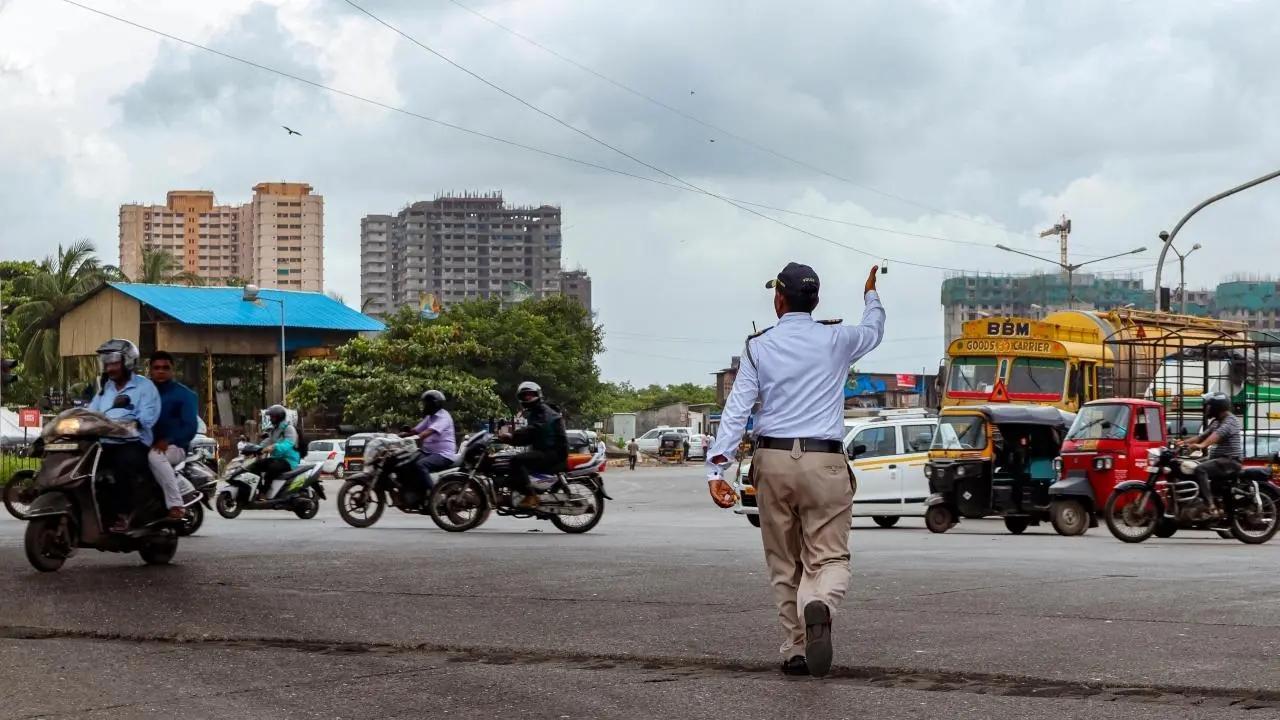 Representative image. Pic/Istock
The Mumbai Traffic Police on Saturday issued a list of traffic diversions and alternate routes for the ongoing Mumbai Metro 2B work in the eastern suburbs of the city.
In a notification, the police said, in Chunabhatti Traffic Division, the Metro 2B project is underway and pillars will be erected on S.G. Barve Road. For the construction work, it is necessary to temporarily close the road from Shiv Shrushti Nalla to Nehru Nagar Junction (Kurla Signal) on S.G. Barve Marg and divert the traffic completely for four-wheelers, heavy vehicles and BEST buses.
Also Read: Mumbai cops take custody of Chhota Shakeel kin Salim Fruit held in NIA case
The order was issued by Vinavak Dhakne, Deputy Commissioner of Police (Eastern Suburbs) Traffic, Mumbai which said, the diversions will remain in place till December 31, 2022.
It said, In order to prevent danger, obstruction and inconvenience to the public following diversions and road closures were being made.
Roads temporarily closed for four-wheelers and heavy vehicles:
 On S.G. Barve Road, from Shiv shrushti nalla to Nehru nagar junction (Kurla Signal).
 Kamgar nagar Road and Thakkar Bappa colony road (On the bound where the traffic
willing to go on S.G. Barve Marg).
One Way road-
Vasantrao Naik Road - From S.G. Barve Marg to Balshiram Sitaram Chauk (to go to Shiv
Shrushti Marg via S.G. Barve Marg).
Alternate routes:
 Vehicles proceeding from Kurla station towards Nehru Nagar Junction (Kurla signal) will take a right turn at Shivshristi Nala and proceed to Eastern Expressway via Shivshristi Road. Also, the vehicles going towards Kurla Station from Nehru Nagar Junction, on S.G. Barve Marg, will move on S.G. Barve Marg and take left turn to Vasantrao Naik Marg and then take right turn to Shivshrishti Marg and then will go to S.G. Barve Marg from Shiv Srushti Nala to go to their desired destination.
 Vehicles coming from Kamagar Nagar Road and Thakkar Bappa Road will go to the
Eastern Expressway from Tilaknagar Railway Station Road to go to their desired destination.
 Traffic willing to go to S.G. Barve Marg via Vasantrao Naik Road from Balshiram
Sitaram Surve Chauk can use Shiv Srushti Road and East Expressway to go to their desired destination.
Medical record keeping is still in a nascent stage at civic hospitals in Mumbai. Do you agree?