'The city has been receiving light showers in the evening for the past two days. The monsoon is still active but it is one of the signs of departure,' said an IMD official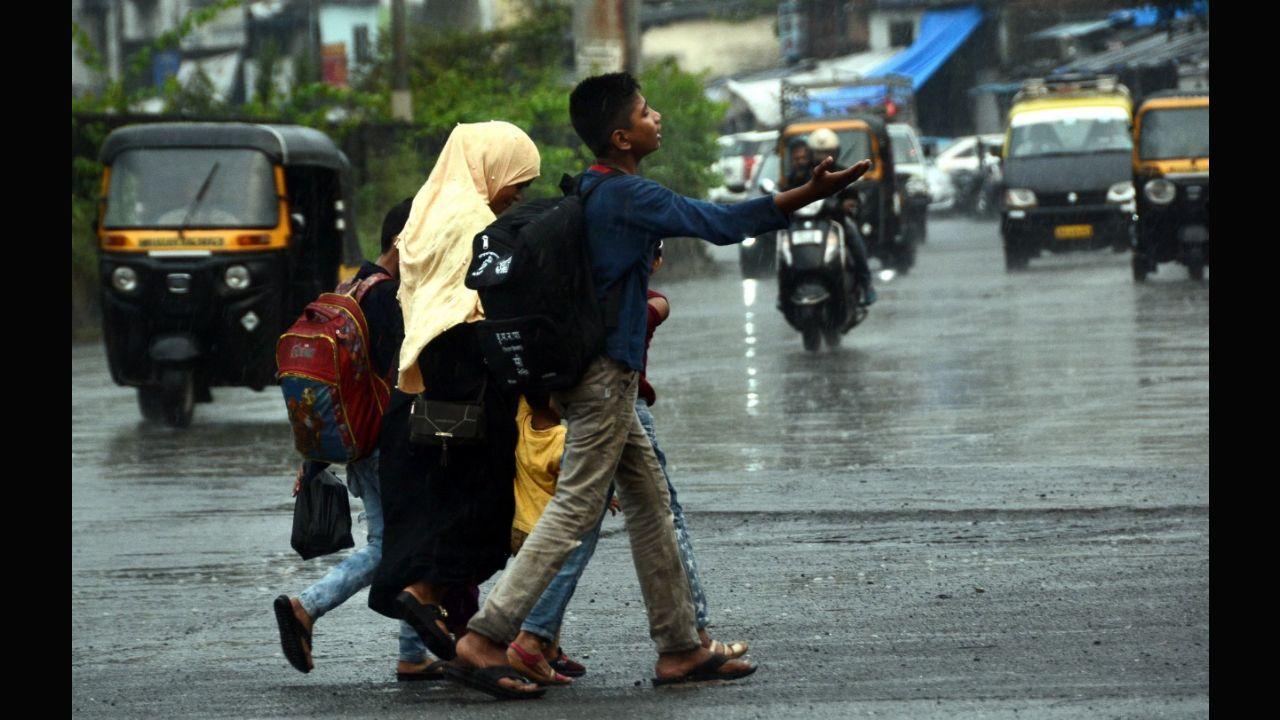 The IMD has issued yellow warnings for almost all the districts in the state but not for Mumbai, Palghar and Thane. Pic/ Sameer Abedi
Most parts of the city and Thane area received light showers with thunderstorms on Wednesday evening. It is a sign of departure of monsoon, said an IMD official on Wednesday.
LIVE! World Heritage site Mumbai CSMT and BMC Municipal Head Office as it the rains with thunders and lightning! @mid_day @IndiaWeatherMan @mumbaimatterz pic.twitter.com/cBy4hUFiwL

— Rajendra B. Aklekar (@rajtoday) October 6, 2021
"The city has been receiving light showers in the evening for the past two days. The monsoon is still active but it is one of the signs of departure," said the official. The thunderstorms are a result of differences in atmospheric temperature, it happens at the beginning and end of the rainy season, he added.
Also Read: Maharashtra: Heavy rains in parts of Marathwada
The IMD has issued yellow warnings for almost all the districts in the state but not for Mumbai, Palghar and Thane.
Mumbai has received 3163 mm of rain this monsoon which is more than 40 per cent of the average.