Girl sent to children's home at Ulhasnagar; her mother is a labourer in Beed district and lives with her twin sibling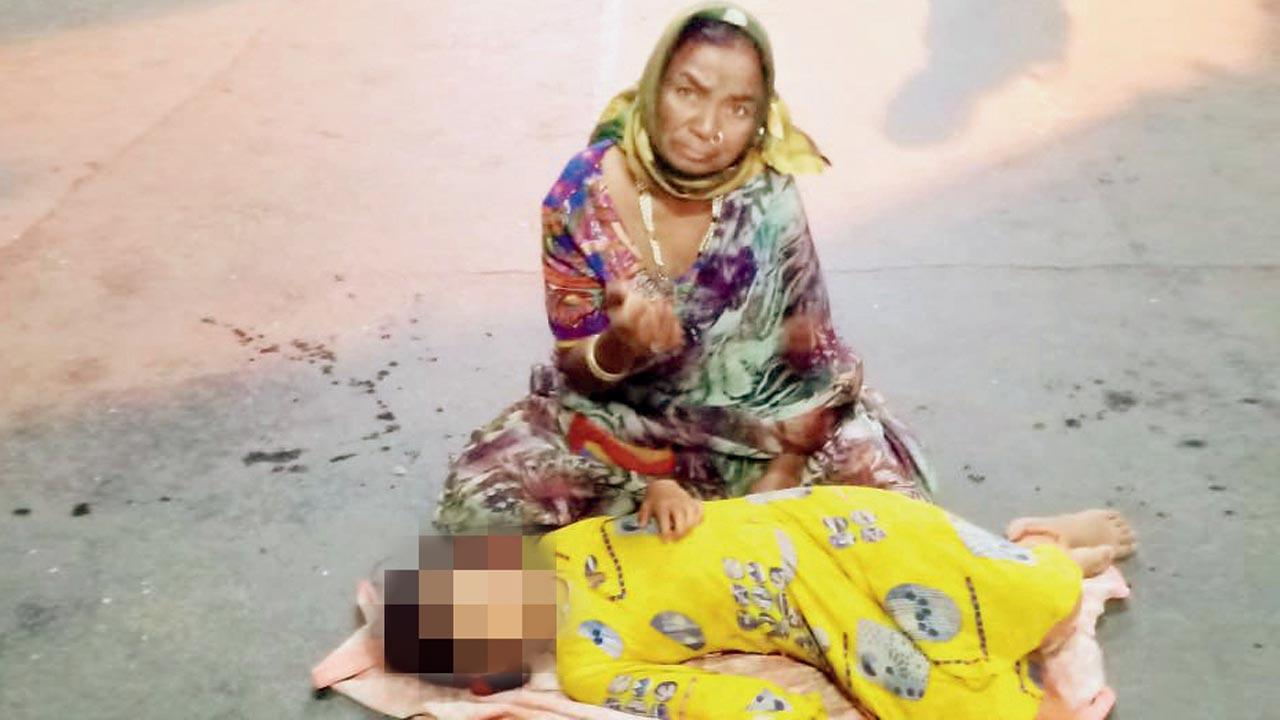 The woman and the girl were found on an FoB at Dombivli railway station
The viral picture of an elderly woman with a child sent authorities into a tizzy on Friday. Cops launched a search operation as the message with the picture claimed that the woman had abducted the girl to use her for begging. The matter escalated after an MLA tweeted it, seeking police intervention. 
It was later found that the woman is the child's grandmother. The picture of the woman and the girl gained traction on social media after Kalyan (Rural) MLA Raju Patil tweeted it saying, "This woman with a girl was begging. A female passenger has shared the picture with me, please pay attention." He tagged the railway minister, deputy CM Devendra Fadnavis, Thane City police and DGP Maharashtra. 
Also read: Mumbai: Chaos in Malad amid rumours of child abductors lurking around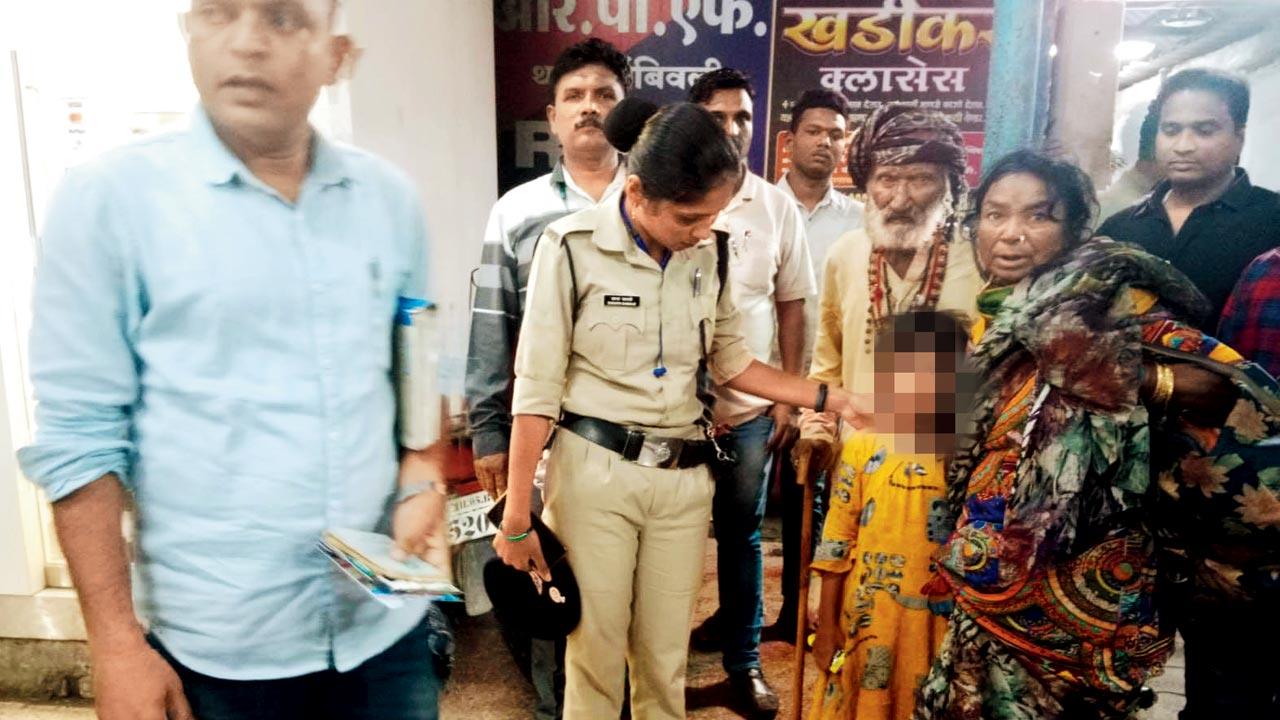 The railway cops with the 7-year-old girl
The legislator prompted the Railway Protection Force to go into overdrive to track down the girl and the senior citizen. 
"The woman was spotted on a foot overbridge of Dombivli railway station and was taken into custody within 30 minutes. They were handed over to the Government Railway Police, Dombivli," said an RPF officer. 
As the GRP began questioning the woman, she said the girl was her 7-year-old granddaughter. She said they have been living on the platform and that her daughter, the girl's mother, works as a labourer in Beed district. 
"The elderly woman, Nashika Kale, gave us the contact number of her daughter. We made a video call to her and she revealed that she has twins. She said since she can't take care of both, she handed over one child to her mother," said Mukesh Dhage, in charge of Dombivli GRP. "We handed her the girl to the Children's Home at Ulhasnagar," he added.
Officials said the child will be produced before the Child Welfare Committee. 
Vishwas Nangre-Patil, Mumbai's joint CP (Law and Order), appealed to the public to stay away from rumours and fake messages: "We are witnessing a flood of messages on social media and none of them has any substance. Spreading rumours is a crime. I urge citizens not to forward any such messages, and if they find any substance in them, they should contact the local police. If anyone is found spreading rumours, they will be penalised under cyber law."