World's 1st Business Platform marking its first offline presence in the Capital City of India with its unique city centric event, DLC Intellect Pop Up – A celebration unlike any other in the entire country.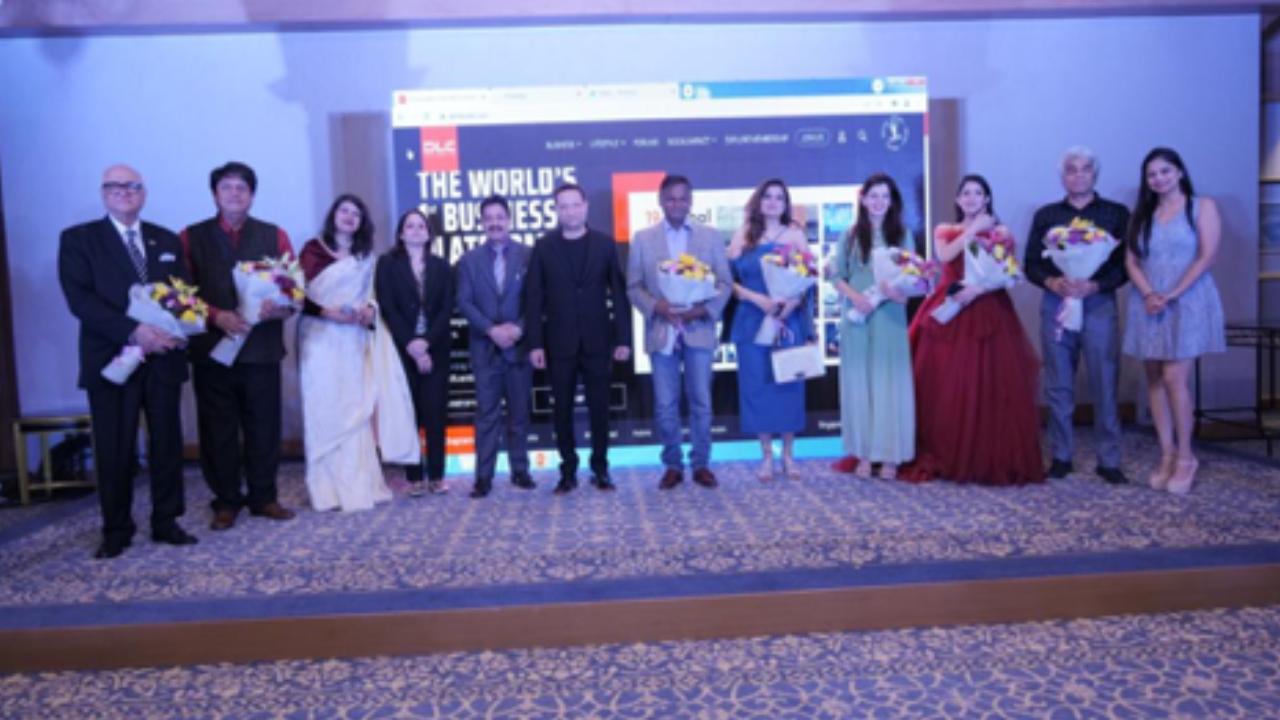 DLC Intellect
DLC's VISION Is to act as a catalyst to transform people from
 "A life of Success to a life of Significance"
ADVERTISEMENT
DLC is headquartered in New York and was launched on 12th June 2021 at the hands of Hon. Minister Shri Nitin Gadkari ji and Shri Aditya Thackery ji. Since its launch, DLC, a Technology Enabled business and lifestyle Content Platform has been covered by Global Media Houses in more than 300 articles. Forbes New York, Bloomberg, Medium, Thrive Global, The Economic Times, Yahoo Finance USA, Times of India, Indiaunicorn (Announced DLC has India's upcoming Unicorn), Business World, News Nation USA etc. 
DLC currently has over 2,320 men and women of eminence ready to bring insights to build a legacy that will enable DLC members to leave behind a "Better Tomorrow". Its chapters are in 6 International cities New York, London, Dubai, Hong Kong, Singapore, Bangkok besides 9 Indian cities.  
Some of the most esteemed Members globally are:
Mr Marshall Goldsmith – America's No.1 Executive Coach By WSJ, Inc. and Forbes. 
Mr Ronald Diamond – Advisory Board Member - Stanford University. Chair - TIGER 21, Founder - Diamond Wealth, Family Offices from $250 to $300 billion.
Rodrigo Garcia - Deputy State Treasurer – Illinois State Treasury  
Mr Shiv Khemka – Advisory Board Member –Wharton University and Brown University. One of India's Top 25 richest entrepreneurs. 'Global Leader for Tomorrow Award' - World Economic Forum, Davos
Soumitra Dutta – Dean, Oxford Said University. Ex Dean, Cornell University
Prof Sanjiv Khagram – Dean, Thunderbird University, Phoenix Arizona.
Mr Keki Mistry – Vice Chairman & CEO, HDFC Limited
Padmashri Karan Johar – Director, Dharma Production. 
Mr Barry Johnson – Executive Director of SelectUSA, a part of Barrack Obamas strategic advisory team and several positions in the White House.
DLC Intellect Pop Up
This event is a creative melting pot of knowledge, Intellect and Lifestyle. It is a fun filled evening with inspiring conversations, impact stories, workshops, art and entertainment. A monthly Celebration driven by Passion unlike any other in the country providing access to an intimate community of like minded leaders designed to foster Global connections that last for a lifetime. 
Jimmy Mistry, Founder DLC had invited who's who of the capital city. Few of them who graced the occasion were:
Mr Gaurav Grover (Founder) = India Luxury Fashion
Mr Vijay Chaudhary (Chairman) = Ram Rattan Group & Dalmia Ram Rattan
Dr Vijay Jolly (Member) = National Executive Committee, BJP
Dr Udit Raj (Chairman) = All India SC and ST Organisation
Brigadier Jaspreet Singh Khera (Consultant Defence and Aerospace) = Defence and Aerospace
Ms Sonia Dang (Director) = Ministry of Corporate Affairs
Mr Subharansh Rai (Political Analyst) = Illegal Land Allotment
Mr Vijay Mehta (Counsel General) = Romania Embassy
L Ganju (Counsil General) = France Embassy
Nasir Abdullah (Actor) = Nassar Abdulla is known for his work on Main Hoon Na (2004), Om Shanti Om (2007)
About the Founder
DLC is the brainchild of our Founder Jimmy Mistry, a first-generation Serial Entrepreneur who has innovated "The world's 1st Business Platform" to offer a 360* support system for transformative leaders. A By-Invitation only membership to the World's most influential community.
About the Company
DLC, Della Leaders Club is a Global Community of Entrepreneurs, Professionals and Young Leaders launched across 7 countries and 15 Chapter cities. Within a short span of 18 months, DLC has managed to gather and sign-up some of the most eminent men and women across the world. Today, we stand tall with over 2300++ Committee Members from across 56 countries.
DLC is looking forward for its members to benefit out of DLC's  1st degree Global connect, Knowledge sharing and 54 Social Impact Initiatives within Delhi. This is an invite only membership. Do get in touch with us to check your eligibility at www.dellaleaders.com.